Car Hire Slovenia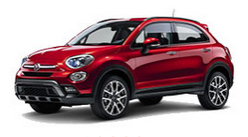 Auto Europe offers great deals on a range of car hire options in Slovenia. Let us find you a bargain on a car hire in Slovenia, so you can book online using our secure and reliable booking system today.
Book With the Top Car Hire Suppliers in Slovenia
When booking a car hire with Auto Europe, our clients have the confidence and peace of mind of knowing that we only work with the top car hire suppliers in Slovenia. We have established unique relationships with trusted suppliers, such as Europcar, Alamo and Avant, during our 60 years of industry experience and offer options from traditional car hires to luxury hires and passenger vans. Compare rates from our top suppliers and allow Auto Europe to be there for you every step of the way.
---
Popular Questions about Hiring a Car in Slovenia
Can I hire a car with a debit card in Slovenia?
While some car hire companies do not allow drivers to hire a car without a credit card, Auto Europe knows which suppliers in Slovenia allow drivers to hire a car with alternative payment methods, such as a debit card. For additional information, we encourage you to give us a call at 0800-855-052.
Can I use my licence to drive in Slovenia?
Most countries and car hire suppliers, allow travellers to drive simply with their domestic licence. While you can drive your car off the lot without an international driver's permit (IDP), Auto Europe recommends an IDP as some local police officers may issue a ticket to international drivers without an IDP, in the event that you are pulled over.
Can you guarantee a car hire in Slovenia with automatic transmission?
Auto Europe allows our clients to book a car hire with automatic transmission guaranteed in Slovenia. When using our secure booking engine, look for the automatic transmission option and if you do not see this option, we encourage you to contact us 24/7 and toll-free at 0800-855-052 for assistance.
---
Driving in Slovenia
Visit the brilliant capital of Slovenia, Ljubljana. Although the city is one of the smallest capitals in Europe, it boasts a wealth of things to see and do. Park your car hire by the Ljubljana castle. Here you will experience the beautiful architecture of this 15th-century building. Stop on the grounds and grab a coffee in the courtyard and relax as you stroll through the grounds.
The Ljubljana Zoo is another popular attraction to visit. This Zoo is home to many unique animals, so enjoy a day out and visit the lions, elephants, giraffes and sea lions.
Experience the peaceful town of Bled. This charming town features a dazzling lake, lush forests, mountainous landscapes and historical buildings. Take a stroll through the cobbled streets and relax in the captivating town. A popular attraction is the iconic Bled Castle. The castle itself is perched on a rock overlooking the lake. You will be taken back in time when strolling through this medieval castle.
The city of Celje is located less than an hour away from Ljubljana. This city boasts many things to do but the best way to experience the city is to relax and stroll around the city. Stop and sample some of Slovenia's fine cuisine or relax for a drink at a historic pub.
Country Essentials
Traffic in Slovenia flows on the right side of the road with vehicles overtaking and passing on the left only, similar to many other countries in Europe. The speed limit in the city of Slovenia is 60km per hour and around 120km per hour on the highways. Headlights must be on 24 hours a day. Seatbelts are mandatory for the driver and passengers and children must be over the age of 12 to sit in the front seat.
Standard Inclusions
In Slovenia, Collision Damage Waiver (CDW) and theft protection are included in our Auto Europe rates. The CDW and theft protection reduces the deductible (responsibility of the client) to a capped amount. Fire insurance is also included in your car hire. Excess Refund Insurance can be purchased from Auto Europe when you make your booking. This insurance refunds your excess costs up to $5000 should any damage occur to the vehicles during the duration of your auto hire.
Licence Requirements
To be eligible to hire a car in Slovenia the driver must be aged 18 or over and have held their licence for a minimum of 1 year. Drivers under the age of 25 may have to pay a young drivers fee and some suppliers may also have a maximum age limit.
Tolls and Freeways
The vignette toll sticker is needed on cars being driven on motorways and freeways in Slovenia. It also applies to those travelling on the route between Spiefeld and Maribor. A separate toll must be paid if you travelling through the Karawanken Tunnel as it is not included in the cost of the vignette.
Border Crossings
Most suppliers allow certain car categories to be driven from Slovenia to other countries in Western Europe but be aware that additional fees may apply to cover increased insurance costs. Some suppliers to do not allow certain cars to be driven outside of Slovenia so be sure to check that you're intended itinerary is possible at the time of booking. Domestic one-way hires are available for an additional fee and a minimum car hire duration may apply. International one ways hires are permitted, again additional fees will apply.
Useful Distances
Ljubljana Joze Pucnik Airport to Ljubljana (25km approx. 25min)
Ljubljana to Postojna (50km approx. 40min)
Slovenj Gradec to Sentjur (60km approx.1hr)
Maribor to Ljubljana(130km approx. 1hr 20min)
Car Hire in Slovenia with Auto Europe
Book your car hire in Slovenia with Auto Europe over our safe, reliable and secure online booking system. Our exceptional customer service and Beat Rate service help assure fantastic savings and quality of service on your car hire. For more information, read our Car Rental FAQ page, read our Terms and Conditions, or Contact Us.
---
Additional Transportation Services in Slovenia
Auto Europe is proud to offer our clients fantastic, competitive rates on traditional car hires. To provide our clients with even more value, we additionally offer great rates on unique vehicle hires such as luxury, motorhomes, vans and more. So, no matter what you and your travel party are in need of, Auto Europe has a mode of transportation that can make your travel dreams a reality. Compare rates in our booking engine and take the next step in planning your holiday.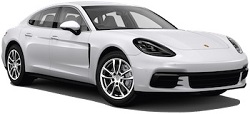 Luxury Car Hire Slovenia
- With a luxury car hire, travellers can make the most of their time in Slovenia. When behind the wheel of luxury models such as Mercedes, Audi, Porsche, Maserati, and more, you can have a premium car hire experience you will never forget. Compare rates and find your ideal vehicle today!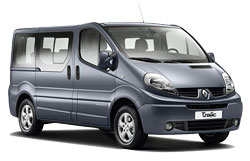 Van Hire Slovenia
- When the capacity of a traditional car hire simply isn't enough, look no further than a van hire with Auto Europe. We offer small, medium and large vans that are ready to accommodate anything from large travel parties to heavy luggage, so you can travel comfortably and conveniently. Use our booking engine to compare rates on van hires in Slovenia.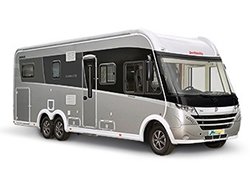 Slovenia Motorhome Hire
- With a motorhome hire, unmatched levels of exploration in Slovenia are at your fingertips. This increasingly popular mode of transportation allows travellers to experience Slovenia in an unforgettable way with numerous locations safely pitch and immerse yourself in. When you pick-up an RV in Slovenia, you can explore the city and beyond to make the most of your time in the region.