Car Rental Poland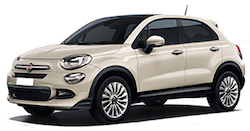 Explore the wonderful country of Poland in a car hire from Auto Europe. We offer the lowest rates on a range of car hire throughout the country. Compare vehicles and receive a quote in minutes and save yourself time and money. Book online today.
Book With the Top Car Hire Suppliers in Poland
When booking a car hire with Auto Europe, our clients have the confidence and peace of mind of knowing that we only work with the top car hire suppliers in Poland. We have established unique relationships with trusted suppliers, such as Avis and Alamo, during our 60 years of industry experience and offer options from traditional car hires to luxury hires and passenger vans. Compare rates from our top suppliers and allow Auto Europe to be there for you every step of the way.
---
Frequently Asked Questions About Car Hires in Poland
Can I hire a car with unlimited mileage in Poland?
Unlimited mileage car hires are offered by the majority of car hire suppliers in Poland with little restrictions. However, suppliers may apply restrictions on specific auto hires such as luxury and SUV vehicles.
Is zero deductible car hire insurance available in Poland?
Most car hire suppliers in Poland allow zero deductible insurance and Auto Europe offers great rates on this coverage for our clients. Auto Europe's rates are even typically cheaper than purchasing basic insurance coverage from the supplier countre at the time of pick-up.
Can I cancel my car hire reservation in Poland?
In Poland, Auto Europe does allow car hire cancellations and if you cancel 48 hours before the time of pick-up, there is no cancellation fee (on most car hires).
---
Driving in Poland
Warsaw is the capital and also the largest city in Poland. It is in the centre of the country and located on the picturesque Vistula River. This magical city was almost completely destroyed during World War two however it has been rebuilt in a classic style. Venture into the city centre and visit any of the famous museums that house decades of history about the city. Dine at a unique eatery and try Poland's most famous dish, Pierogi a dumpling with various stuffing's.
After exploring Warsaw, drive your car hire south four hours south until you reach Krakow, Poland's second largest city. Take a stroll through Krakow's Old Town which comprises many historical buildings from Jewish heritage and the Communist era. Krakow is also where the Auschwitz-Birkenau concentration camp is located. This moving experience is a must-do for history enthusiasts.
Poland has a scenic countryside that encompasses traditional farms and lush green landscapes. Take a drive through the countryside and have a picnic, go bird watching or horseback riding during the summer. If you are travelling in winter these vast landscapes will be covered in snowed but equally as wonderful.
Poland is a magical destination to visit year round and experiencing it in a car hire from Auto Europe is the best way to see every nook and cranny. Book your car hire online today and enjoy your smooth auto hire experience from Auto Europe.
Country Essentials
In Poland, cars drive on the right-hand side of the road. The speed limit in Poland varies from city to freeways and between different times in the day. Between 5:00 am and 11:00 pm the speed limit in the city is 50 km per hour, however between 11:00 pm and 5:00 am the speed limit is 60 km per hour. If you are driving on non-urban roads the speed limit is 100 km per hour. On Expressways, you are able to drive at 120 km per hour and on Motorways, the speed limit is 140km per hour. Be sure to keep an eye out for the speed limit signs when driving so that you don't get caught out. It is also mandatory that the headlights of your car are on at all times, even in the day.
Standard Inclusions
Collision Damage Waiver (CDW) and Theft Protection are included in our Auto Europe rates in Poland. The CDW and theft protection reduces the responsibility of the client to a capped amount if you are in an accident. Your car hire also includes Fire insurance. Super CDW is usually offered locally to reduce the deductible of your auto hire to as low as zero. Excess Refund Insurance can be purchased from Auto Europe when you make your booking. This insurance refunds your excess costs up to $5000 should any damage occur to the vehicles during the duration of your car hire.
Licence Requirements
The minimum age to hire a car in Poland is 18 years old however this may vary between car category and supplier. It is required that all drivers have held their licence for a minimum of one year. A young driver's fee may be charged by some suppliers for those aged 25 and under and some suppliers may also have a maximum age limit. Be sure to check this at the time of booking.
Tolls and Freeways
Poland has various toll highways including the Autostradas A1, A2 and A4. If you plan to use these toll roads you can simply pay at the toll gates in the local currency, Euros or U.S. dollars. Tolls can also be prepaid using ViaToll. Some vehicles may have an electronic toll tag already installed so be sure to check this at the time of collection.
Fleet Guide
Take a look at the different car categories we offer in Poland in our fleet guide.Please note that not all cars are available at all locations and we can't guarantee a specific make or model.
Border Crossings
Travel from Poland into most western European countries is permitted although restrictions may apply on some car categories. If you plan to visit more countries than just Poland be sure to notify us of the countries you intend to visit at the time of the booking as each supplier has different specifications. Suppliers may charge international fees to cover the insurance based on the safety of the country you are travelling to.
Useful Distances
Warsaw Airport to Warsaw(10km approx. 15min)
Warsaw to Krakow(295km approx. 4hr)
Bydgoszcz to Warsaw(300km approx. 3hr)
Krakow to Prague, Czech Republic(500km approx. 5hr)
Poznan to Berlind(275km approx. 3hr)
Book Car Hire in Poland with Auto Europe
Book your car hire in Poland with Auto Europe over our safe, reliable and secure online booking system. Our exceptional customer service and Beat Rate Guarantee assure the best savings and quality of service on your car hire. For more information, read our Car Rental FAQ page, read our Terms and Conditions, or Contact Us.
---
Additional Transportation Services in Poland
Auto Europe is proud to offer our clients fantastic, competitive rates on traditional car hires. To provide our clients with even more value, we additionally offer great rates on unique vehicle hires such as luxury, motorhomes, vans and more. So, no matter what you and your travel party are in need of, Auto Europe has a mode of transportation that can make your travel dreams a reality. Compare rates in our booking engine and take the next step in planning your holiday.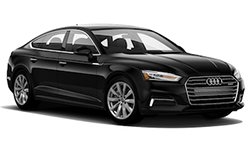 Luxury Car Hire Poland
- With a luxury car hire, travellers can make the most of their time in Poland. When behind the wheel of luxury models such as Mercedes, Audi, Porsche, Maserati, and more, you can have a premium car hire experience you will never forget. Compare rates and find your ideal vehicle today!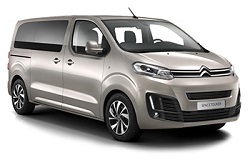 Van Hire Poland
- When the capacity of a traditional car hire simply isn't enough, look no further than a van hire with Auto Europe. We offer small, medium and large vans that are ready to accommodate anything from large travel parties to heavy luggage, so you can travel comfortably and conveniently. Use our booking engine to compare rates on van hires in Poland.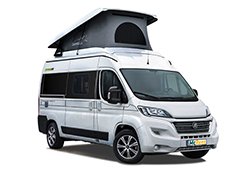 Poland Motorhome Hire
- With a motorhome hire, unmatched levels of exploration in Poland are at your fingertips. This increasingly popular mode of transportation allows travellers to experience Poland in an unforgettable way with numerous locations safely pitch and immerse yourself in. When you pick-up an RV in Poland, you can explore with ease and make the most of your time in the region.