Car Rental Toulouse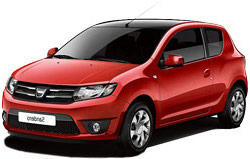 Known as the Ville Rose, or Pink City, because of its distinct red brick architecture, Toulouse has a rich artistic and cultural history. Explore the red brick up close by visiting the Capitole de Toulouse. Built in 1190, the extravagant building houses the City Hall and Opera. Go on a tour of the City Hill or enjoy a lovely night at the Opera in Toulouse.
This pedestrian friendly city provides visitors with the opportunity to see the best of what Toulouse has to offer on foot. See the Canal du Midi, designated as a World Heritage Site, a 17th century canal that was designed to connect the Atlantic Ocean and Mediterranean Sea. With 92 canal locks and 382 buildings and bridges, the canal truly is a national landmark. Canal du Midi is a pleasant back drop to an unforgettable stroll in Toulouse. There is so much to see and do in Toulouse it would be impossible to see it all in one trip. Being able to drive yourself will help you make the most out of the time that you have in Toulouse. Auto Europe also has excellent rates on car hires in the Toulouse, so you can rest assured that you will get the best deal possible.
The cuisine of Toulouse is well known for its lovely meat dishes. While here, be sure to try the Saucisses de Toulouse. The local specialty is a herb sausage, a delicacy well known in the Midi Pyrenees region.
---
Convenient Locations in Toulouse
Auto Europe offers pick-up and drop-off locations throughout Toulouse. We work with suppliers including Europcar, Avis and Hertz at our airport, city and downtown locations. Find the ideal vehicle for your travel at one of these convenient locations by comparing rates in our booking engine and we encourage you to inquire about our fantastic rates on one-way car hires that allow you to pick-up in one location and drop-off in another location in Toulouse or throughout France.
---
Useful Driving Distances and Day Trip Ideas in Toulouse
Toulouse to Toulouse-Blagnac Airport (9km approx. 15mins)
Toulouse to Montpellier ( 245km approx. 2hr 30min)
Toulouse to Marseille (405km approx. 4hr)
Toulouse to Bayonne (300km approx. 2hr 45min)
Toulouse to Biarritz (310km approx. 3hr)
Toulouse to Barcelona (400km approx. 4hr)
---
Frequently Asked Questions About Hiring a Car in Toulouse
Can I hire a car with unlimited mileage in Toulouse?
Most car hire suppliers in Toulouse allow unlimited mileage options on traditional hires. Restrictions may apply on specialty hires such as luxury and SUV hires, though this depends on the supplier.
Is zero deductible car hire insurance available in France?
In France, zero deductible insurance (zero excess insurance) is available and Auto Europe offers our clients excellent rates on this coverage. Our rates are actually often times cheaper than the basic insurance coverage offered directly from suppliers at the time of pick-up, so consider purchasing insurance with Auto Europe before your travel.
Can I drive my car hire into other countries?
The majority of car hires in Western Europe can be driven throughout the region with little restrictions. Some travellers may incur restrictions on certain unique hires, such as luxury hires, though these restrictions will vary depending on your car hire supplier and specific travel itinerary.
To view more, visit our FAQs page.
---
Alternative Transportation Options in Toulouse
Allow Auto Europe to provide you with the ideal mode of transportation for your travel in France. While we are known for our guaranteed best rates on car hires, we additionally offer travel options such as luxury, motorhome, van hires and more. Whether you are planning on a lengthy road-trip or are simply in need of alternate transportation during your time in town, use our booking engine to compare rates and save on your ideal vehicle hire with Auto Europe today!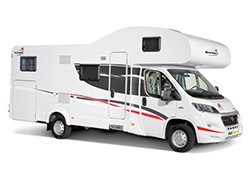 Toulouse Motorhome Hire
- For an unforgettable travel experience in France, consider a motorhome or RV hire in Toulouse. In a motorhome, travellers can venture off the beaten path and become truly immersed in everything France has to offer.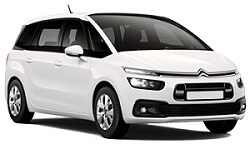 Van Hire Toulouse
- Don't let a large travel party or heavy luggage slow down your travel plans. Auto Europe offers fantastic rates on small, medium and large van hires well-equipped to accommodate nearly any travel party.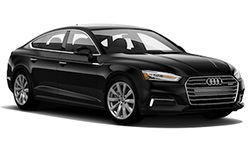 Luxury Car Hire Toulouse
- Those looking for a stylish, comfortable and premium travel experience in Toulouse should look no further than a luxury car hire. With available models such as Mercedes, Audi, Porsche, Maserati and more, you can compare rates with ease and choose the perfect vehicle for your plans.