Car Rental Brive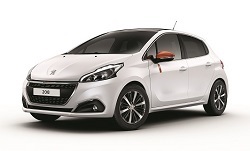 Located in southwestern France, a car hire in Brive gives travellers the ability to explore not only this charming city but additionally the surrounding French countryside. Brive offers many unique attractions for visitors including the Visite du Chateau d'eau - which offers an excellent view of the town from the top of the tower, the Musee Labenche - offering excellent insights into the local history and culture, and for those seeking local adult beverages look no further than Denoix for a taste of the region. Pick-up your car hire from convenient locations in the city and begin your getaway with the comfort and flexibility of a car hire. Whether you plan on spending your time appreciating this charming town or venturing on a road-trip throughout the countryside, Brive is best experienced in a car hire booked with Auto Europe.
Auto Europe has great rates on car hires in Brive and our clients can save big on their hire when using the booking engine at the top of this page. Through our unique relationships with top suppliers in the industry, we are able to offer an expansive selection of vehicles at pick-up locations across the city and throughout France. Call one of our reservation specialists to learn more about booking a car hire in France and our additional savings on luxury hires and premium services during your time abroad. Call us toll-free anytime at 0800 855 052!
Where to Pick-Up a Car Hire in Brive
Auto Europe offers pick-up and drop-off locations throughout Brive. We work with top suppliers including Avis, Europcar, Hertz and Enterprise at our airport, rail, city and downtown locations. Find the ideal vehicle for your travel at one of these convenient locations by comparing rates in our booking engine and we encourage you to inquire about our fantastic rates on one-way car hires that allow you to pick-up in one location and drop-off in another location in Brive or throughout France.
Book with the Top Car Hire Suppliers in Brive
Auto Europe works with car hire suppliers who do business in Brive in order to provide a great experience for our customers. We have been working with the top, trusted suppliers in the industry, including Avis, Europcar, Hertz, and Enterprise, for over 60 years and our unique relationships with these suppliers allow us to provide our clients with fantastic rates. Compare rates between suppliers using our booking engine above, find the ideal car hire for your travel plans and see why you should book with Auto Europe.
---
Frequently Asked Questions about Hiring a Car in Brive
Can I hire a car with unlimited mileage in Brive?
Yes, most car hire suppliers in Brive offer unlimited mileage options. However, restrictions may apply on luxury and SUV hires, depending on the car hire supplier.
Can I use third party insurance for my car hire in France?
Major credit card companies, such as Visa, MasterCard, Discover and AMEX, offer car hire insurance plans that vary by card and credit card provider. Compare plans and find out what coverage is available from your card provider.
Can I drive my car hire into other countries?
Most car hire categories can be driven anywhere in Western Europe without restriction. However, certain restrictions can apply on specific car hire categories such as luxury hires, depending on the supplier. Feel welcome to contact one of our reservation specialists at 0800 855 052 with any questions.
---
5 Car Hire Fees To Learn About When Driving a Car Hire in Brive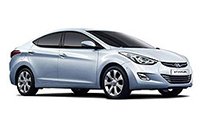 You are not alone if you have been searching a few travel and discount websites to secure the perfect rate on your car hire in Brive. But it's a good idea to be aware of the various fees and surcharges which might not be transparently included in your quote. If a deal is too good to be true, you should be suspicious. Quite a few web car hire companies don't show you mandatory taxes and surcharges which are legally required of everyone hiring a car in Brive. Be certain that if you opt-for that unrealistic offer somewhere else, you'll have a hefty bill waiting for you at the pick-up countre, and the total cost may be more than Auto Europe's advertised rates.
You'll be happy to learn that the advertised prices on our site is clear and transparent, and it is frequently inclusive of all required surcharges. Knowledgeable travellers want clear, transparent pricing and will not be duped by unsavoury pricing tactics. If you're exhausted by the car hire industry jargon, the following concise overview from Auto Europe's booking specialists could prove helpful. Keep reading and you will learn about some of the standard add-on charges which confuse and frustrate travellers who hope to reserve a SUV, van, or car in Brive.
VAT Taxes for Car Hires in Brive
| | | |
| --- | --- | --- |
| $$ | Always Disclosed by Auto Europe | Sometimes Disclosed by Others |
If you see 'Value Added Tax' or VAT tax on your contract this refers to a European sales tax which varies slightly from one Brive to the next. Typically the VAT tax rate will be 15-30% of your hire cost. To be sure that the price quoted includes this legally required tax look for 'Including VAT' or similar language. If you see 'Plus VAT' ;or 'Taxes Extra' be aware that you will be required to pay more than the quoted price on your car hire in Brive.
---
Extra Car Hire Expences Related to Vehicle Equipment in Brive
| | | |
| --- | --- | --- |
| $$ | Always Disclosed by Auto Europe | Always Disclosed by Others |
You can expect to pay between €30 - €50 for extra add-ons and equipment, depending upon the car hire agency you book your car with. Items like GPS units, child or booster seats, roof racks, snow chains for your tires, and more can enhance the safety and storage capacity of your vehicle hire and may even be required by law to drive in Brive. Auto Europe makes it easy to customise your hire agreement and add on these extras and options at the time of your booking. On other car hire contracts, you may see these charges on your bill labeled Processing Fee or Administration Fee.
---
Convenient Pick-Up Charges for Auto Hires in Brive
| | | |
| --- | --- | --- |
| $$ | Always Disclosed by Auto Europe | Rarely Disclosed by Others |
Parking space at a major airport or train station comes at a premium, and to cover this cost, car hire agencies who offer convenient pick-up and drop-off right at these terminals will often pass a portion of these costs to travellers in the form of an Airport Surcharge, Premium Location Surcharge, Parking Fee or Rail Station Surcharge. There is a way to avoid these car hire fees. If you don't mind travelling to a downtown location in Brive to pick-up your vehicle, you can avoid paying this convenience cost, but most travellers who factor in the expence and time of catching a cab to a downtown office opt for airport or rail-station pick-up, justifying the extra cost as a worthwhile expence to get on the road faster and maximise their time in Brive. Wherever you choose to pick up your car hire in Brive, we recommend that you pay careful attention to the office's business hours on your Auto Europe voucher so that you can return your vehicle when their office is open. This way you can avoid costly Late Return Fees, sometimes called Out of Hours Fees.
---
Car Hire Fuel Policy Fees and Surcharges
| | | |
| --- | --- | --- |
| $$ | Always Disclosed by Auto Europe | Sometimes Disclosed by Others |
One of the best-understood car hire fees (but also one that is often overlooked) is the fuel policy of your hire. If you have a Full to Full policy on your hire contract, you can avoid any extra fee by filling your car with fuel before dropping it off at the end of your trip. A Full to Empty policy allows you to drop your vehicle off at any fuel level without worrying about extra fees.
---
Various Driver Costs for Hiring a Vehicle in Brive
| | | |
| --- | --- | --- |
| $$$ | Always Disclosed by Auto Europe | Rarely Disclosed by Others |
It may seem ridiculous to be charged a 'driver fee' for a vehicle that you hire specifically to drive, but driver fees (often referenced as an Additional Driver Fee, Young Driver Surcharge, or Senior Driver Fee) apply an extra daily fee to the total cost of your hire based on who will be driving the car. Many car hire companies charge a fee for drivers under the age of 25 or over the age of 65, and you can expect to pay extra if you plan to have more than one person driving your car hire in Brive during your trip. These fees can be €5 all the way to €20 per day, depending upon the unique circumstances of your hire.
---
Additional Transportation Services in Brive
No matter what your travel plans are, Auto Europe can provide the ideal mode of transportation. We take pride in providing our customers with great rates for their transportation needs in France. Use our booking engine at the top of the page to compare daily car hire rates with luxury, motorhome, van or any type of transportation to find the ideal option for you and your travel party.
| | | | |
| --- | --- | --- | --- |
| | | | |
| Luxury Car Hires Brive - Take to the streets of Brive in style with a luxury car hire. Compare rates between Mercedes, Audi, Porsche, Maserati, and more to find the ideal vehicle for your trip to Brive. Start comparing rates for your trip today! | Van Hire Brive - Customers travelling in large parties or transporting large/heavy luggage may find a van hire the ideal option for their time in Brive. Auto Europe has great rates on small, medium and large van hires in Brive. Find rates, capacity, detailed specs and more with Auto Europe. | Renault Leasing in Brive - Clients planning an extended stay in Brive can take advantage of Auto Europe's great rates on long-term, leasing hires in France. Our unique leasing options with Renault provide our clients with fantastic value and allow them to take to the streets in the comfort of a car hire no matter how long their stay in France is. | Brive Motorhome Hires - A motorhome or RV hire in Brive unlocks a whole new level of opportunity and exploration for your trip to France. With many safe and accommodating locations to pitch and explore it is no surprise motorhome hires in France are on the rise! |