Car Rental Aix-en-Provence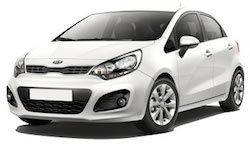 Make the most of your holiday and travel Aix-en-Provence in a car hire. Located in Southern France, 30kms north from Marseille, the sophisticated city of Aix-en-Provence is known as the city of art and lights. With a vast range of fascinating architecture, this ancient city will be easily explored in your Auto Europe car hire.
Auto Europe offers great rates on car hires in Aix-en-Provence and our clients can save up to 30% on their hire when using the booking engine at the top of this page. Through our unique relationships with trusted suppliers in the industry, we are able to offer an expansive selection of vehicles at pick-up locations across the city and throughout France. Call one of our reservation specialists to learn more about booking a car hire in France and our additional savings on luxury car hires and premium services during your time abroad. Call us toll-free anytime at 0800 855 052!
Where to Pick-Up a Car Hire in Aix-en-Provence
Auto Europe offers pick-up and drop-off locations throughout Aix-en-Provence. We work with suppliers including Avis, Europcar, Hertz and Dollar at our rail, city and downtown locations. Find the ideal vehicle for your travel at one of these convenient locations by comparing rates in our booking engine and we encourage you to inquire about our fantastic rates on one-way car hires that allow you to pick-up in one location and drop-off in another location in Aix-en-Provence or throughout France.
Book with Trusted Car Hire Suppliers in Aix-en-Provence
Auto Europe works with preferred car hire suppliers who do business in Aix-en-Provence in order to provide a great experience for our customers. We have been working with trusted suppliers in the industry, including Avis, Europcar, Hertz and Dollar for over 60 years and our unique relationships with these suppliers allow us to provide great rates for our clients. Compare rates between suppliers using our booking engine above, find the ideal car hire for your travel plans and see why you should book with Auto Europe.
---
Tour with a Cheap Car Hire in Aix-en-Provence
Built and developed with art and culture in mind, Aix-en-Provence is home to many art schools, museums, historical buildings and universities. Park your car hire out front of the fascinating Eglise Saint-Jean-de-Malte. This building was originally established by the Military as a command centre in 1180 and underwent renovations in 1272 and 1646 and has since become a church.
Take a leisurely stroll through the old town. Wander through the charming narrow streets and lane-ways and grab lunch or a coffee at one of the many cafes or restaurants in the area. Many tourist destinations are located here such as the Saint Savuveur Cathedrale, the Archbishops Palace, the Clock Tower and the Town Hall.
Make sure to visit the Fontaine de la Rotonde. This beautiful and peaceful fountain was erected in 1860 in the entrance of Cours Mirabeau. It displays fierce bronze lions, three elegant statues and cherubs riding swans.
Driving Distances
Aix-en-Provence to Gordes (75km approx. 1hr 5min)
Aix-en-Provence to Les Baux de Provence (70km approx. 1hr)
Aix-en-Provence to Arles (75 approx. 55min)
---
Frequently Asked Questions about Hiring a Car in Aix-en-Provence
Can I hire a car with a debit card in Aix-en-Provence?
Although most suppliers require a credit card for insurance, Auto Europe knows which suppliers have options for travellers who do not have a credit card and are looking to book a car hire with a debit card. Contact one of our reservation specialists, toll-free at 0800 855 052 for more information on hiring a car with a debit card.
Can I obtain car hire insurance through my credit card company?
The majority of major credit card companies, such as Visa, MasterCard, Discover and AMEX, offer car hire insurance plans that vary depending on the card and credit card provider. Compare plans and find out which coverage is available and best suits your travel plans.
How much does it cost to hire a car in France?
Similar to airplane tickets, car hire rates are constantly changing depending on the time of your booking and market demand. However, despite these variable rates, Auto Europe still offers the best rates from our top, trusted suppliers. To provide our customers with even greater value, we even offer a price match guarantee, so if the rate of your booking lowers before the time of pick-up - we will match this lower rate. To ensure the best rate for your travel, Auto Europe recommends you book as early as possible.
---
Manual or Automatic Transmission Car Hires in Aix-en-Provence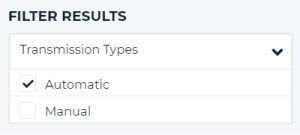 Driving a stick shift is not your only option with us. If you can't (or simply would rather not) hire a manual transmission vehicle, you may filtre your Auto Europe search results to simply show automatic hire options in Aix-en-Provence. You will be able to save your hard-earned cash on your car hire in Aix-en-Provence by arranging a standard transmission car, van, or SUV, however if you don't mind spending a little extra for an upgraded automatic car hire, then you will be happy to learn how it's easy to browse our available stock in your preferred destination for your ideal car hire with an automatic transmission. If you know that you require an automatic transmission car hire in Aix-en-Provence, simply apply a "Transmission Types" filtre in a single click. If you'd prefer, we also allow you to toggle your results to show only cars from certain brands, so you can choose from automatic transmission vehicles from the local company with the most positive customer reviews. In just a few seconds you will be able to confirm and finalise your booking after you have selected your automatic or manual transmission sedan, sport utility vehicle, or van. Pick an insurance coverage option (if you would like), submit your payment details, and just like that your vehicle is reserved!
Top Reasons to Drive an Standard Car in Aix-en-Provence
You will save money hiring a manual transmission car. These models generally are priced lower than similar models with an automatic transmission.
Aix-en-Provence car hire numbers for manual transmission vehicles is frequently higher.
Travellers will frequently have the option to hire manual cars in any part of Aix-en-Provence.
Perks of Automatic Transmission Vehicle Hires in Aix-en-Provence
You are able to focus on the roads while driving in an unfamiliar location.
Automatic-transmission is usually the norm in premium cars and SUVs so if you book an automatic car hire you are likely to enjoy driving a very desirable car.
---
Additional Transportation Services in Aix-en-Provence
No matter what your travel plans are, Auto Europe can provide the ideal mode of transportation. We take pride in providing our customers with the guaranteed lowest rates in the industry for their transportation needs. Use our booking engine at the top of the page to compare daily car hire rates with luxury, motorhome, van or any type of transportation to find the ideal option for you and your travel party.
| | | | |
| --- | --- | --- | --- |
| | | | |
| Luxury Car Hires Aix-en-Provence - Take to the streets of Aix-en-Provence in style with a luxury car hire. Compare rates between Mercedes, Audi, Porsche, Maserati, and more to find the ideal vehicle for your trip to Aix-en-Provence. Start comparing rates for your trip today! | Van Hire Aix-en-Provence - Customers travelling in large parties or transporting large/heavy luggage may find a van hire the ideal option for their time in Aix-en-Provence. Auto Europe has great rates on small, medium and large van hires in Aix-en-Provence. Find rates, capacity, detailed specs and more with Auto Europe. | Renault Leasing in Aix-en-Provence - Clients planning an extended stay in Aix-en-Provence can take advantage of Auto Europe's great rates on long-term, leasing hires in France. Our unique leasing options with Renault provide our clients with fantastic value and allow them to take to the streets in the comfort of a car hire no matter how long their stay in France is. | Aix-en-Provence Motorhome Hires - A motorhome or RV hire in Aix-en-Provence unlocks a whole new level of opportunity and exploration for your trip to France. With many safe and accommodating locations to pitch and explore it is no surprise motorhome hires in France are on the rise! |