Car Rental Tours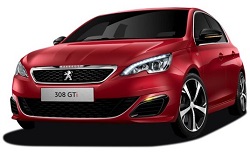 Located in central France and along both the Loire and Cher Rivers, a car hire in Tours gives travellers the opportunity to explore the Loire Valley Region on their own terms. During your time in the city, be sure to visit the Place Plumereau and enjoy a meal or a hot beverage in this famous square. Further immerse yourself in the local culture and spend an afternoon walking along the Rue Nationale, flanked with shops and even more dining options. For a change of pace, relax in the beautiful and peaceful Jardin Botanique de Tours, which has been maintained since 1843. Whether you plan on spending your time appreciating the local culture or plan on embarking on a road-trip through the Loire Valley Region, Tours is best experienced in a car hire booked with Auto Europe.
Auto Europe has great rates on car hires in Tours and our clients can save big on their hire when using the booking engine at the top of this page. Through our unique relationships with top suppliers in the industry, we are able to offer an expansive selection of vehicles at pick-up locations across the city and throughout France. Call one of our reservation specialists to learn more about booking a car hire in France and our additional savings on luxury car hires and premium services during your time abroad. Call us toll-free anytime at 0800 855 052!
Where to Pick-Up a Car Hire in Tours
Auto Europe offers pick-up and drop-off locations throughout Tours. We work with top suppliers including Avis, Europcar, Hertz and Alamo at our airport, rail, city and downtown locations. Find the ideal vehicle for your travel at one of these convenient locations by comparing rates in our booking engine and we encourage you to inquire about our fantastic rates on one-way car hires that allow you to pick-up in one location and drop-off in another location in Tours or throughout France.
Book with the Top Car Hire Suppliers in Tours
Auto Europe works with car hire suppliers who do business in Tours in order to provide a great experience for our customers. We have been working with the top, trusted suppliers in the industry, including Avis, Europcar, Hertz, and Alamo, for over 60 years and our unique relationships with these suppliers allow us to provide our clients with fantastic rates. Compare rates between suppliers using our booking engine above, find the ideal car hire for your travel plans and see why you should book with Auto Europe.
---
Frequently Asked Questions about Hiring a Car in Tours
How old do you need to be to hire a car in Tours?
In order to hire a car in Tours, drivers must be at minimum over the age of 18 and in some cases over the age 21-23 years old, depending on the supplier. All drivers under the age of 25 should be aware that they will likely be subject to a young driver's surcharge, which also may vary depending on the supplier. Feel welcome to contact one of our reservation specialists at 0800 855 052 with any questions.
Do I need an international driver's permit (IDP) to drive in France?
An international driver's permit (IDP) is not required to drive in France, however, Auto Europe does recommend an IDP as there is a chance that some local police officers may issue a ticket to an international driver without an IDP, in the event that you are pulled over.
How much does it cost to hire a car in Tours?
Similar to airplane tickets, car hire rates are constantly changing due to factors such as market demand and the timing of your car hire booking. Despite these variable rates, Auto Europe is still able to offer the best rates in the industry through our unique relationships with top suppliers. To ensure the best rate for your car hire, we recommend you book as early as possible and Auto Europe even offers a price match guarantee, so if the rate of your car hire lowers before the time of pick-up - we will match that lower rate.
---
Common Car Hire Surcharges in Tours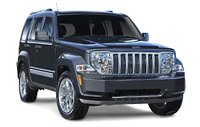 You may be visiting a collection of travel sites to find the best deal on your car hire in Tours. Before you book your Tours auto hire, you ought to have all the facts. Quite a few online booking websites will leave out these mandatory costs to trick you into hiring your van, SUV or car with them. For over six decades we've practiced business ethically, and we do not believe in hiding fees in the fine print to bait-and-switch potential clients. You can be certain that what you see is what you'll pay. If you reserve your car at a price that's unbelievably low with a competitor, you will simply be obligated to pay the difference at the countre when you arrive in Tours.
We think you'll be satisfied to learn that the listed prices on Auto Europe's site is transparent, and often inclusive of these fees. In our view, the majority of today's clients would prefer to see the final price they will be paying for their vehicle up front. If you are fed up with the industry jargon, the following helpful overview from Auto Europe's team may help you. The frequent types of industry fees featured below are a good place to start to make sure you're educated when reserving an auto hire in Tours.
International Fees for Tours Car Hires
| | | |
| --- | --- | --- |
| $$$ | Always Disclosed by Auto Europe | Sometimes Disclosed by Others |
You will see these charges on your contract as a Cross Border Fee or Travel to Other Countries charge. This car hire surcharge will typically be in the range of €20 - €50 and applies for car hires you plan to drive internationally. This is charged by local hire agencies to cover the cost of international toll stickers and licensing which may be required to drive your vehicle in a neighbouring nation Some agencies in Tours may not permit international travel at all, while others may charge a very low fee. If you have questions call us and we can find ways to save you money on your Tours car hire.
---
Various Driver Fees for Hiring a Vehicle in Tours
| | | |
| --- | --- | --- |
| $$$ | Always Disclosed by Auto Europe | Rarely Disclosed by Others |
Drivers who are young (usually under the age of 25) or older (typically 65 or older) may be asked to pay a Senior Driver Fee or Young Driver Surcharge at the countre when picking up their car hire in Tours. Drivers in these age brackets tend to be considered higher risk, and some (but not all) local operators will charge a daily fee to hire to older or younger drivers. This fee varies depending upon the car hire agency you've booked with, but can be €5 per day, or more. Auto Europe may be able to compare your booking details between other local providers to help you find a vehicle with a lower (or no) additional driver fee to save you money. Call us if you'd like some help.
---
Add-On Charges as a Result of Tours Theft or Accident Insurance Claims
| | | |
| --- | --- | --- |
| $$$ | Always Disclosed by Auto Europe | Rarely Disclosed by Others |
Often labeled as an Administration Fee, or Processing Fee, extra insurance charges are something you'll see after your car hire to cover the cost of paperwork related to a theft or damage claim on your vehicle. These fees are not related to the actual cost of insurance coverage for your vehicle, rather to cover the cost of resolving an insurance claim related to your auto hire. These fees will typically fall in the €30 - €50 range.
---
VAT Taxes for Car Hires in Tours
| | | |
| --- | --- | --- |
| $$ | Always Disclosed by Auto Europe | Sometimes Disclosed by Others |
Commonly called the VAT tax or Value Added Tax on your car hire contract, the cost of this tax can be 15-30% and it is standard European sales tax which varies slightly depending upon the Tours you are hiring in. When you are analyzing your contract or quote, look for Including VAT, or Taxes Extra or Plus VAT to get a clear sence of whether this charge is included in your online car hire price in Tours or if this is something you should expect to pay locally.
---
Mandated Local Taxes Related To Driving a Car Hire in Tours
| | | |
| --- | --- | --- |
| $ | Always Disclosed by Auto Europe | Rarely Disclosed by Others |
Most destinations require that car hire companies pay an assortment of local taxes and fees to account for the extra road traffic their business ensures. These fees can appear on your bill under a wide variety of names, and are typically mandatory. Some examples of how these mandatory local charges could be labeled include Vehicle Licence Fee, Road Safety Fee, Road Tax, Eco Surcharge or Environmental Fee. You might even see Credit Card Processing Fee as an additional line-item expence from your car hire provider.
---
Additional Transportation Services in Tours
No matter what your travel plans are, Auto Europe can provide the ideal mode of transportation. We take pride in providing our customers with great rates for their transportation needs in France. Use our booking engine at the top of the page to compare daily car hire rates with luxury, motorhome, van or any type of transportation to find the ideal option for you and your travel party.
| | | | |
| --- | --- | --- | --- |
| | | | |
| Luxury Car Hires Tours - Take to the streets of Tours in style with a luxury car hire. Compare rates between Mercedes, Audi, Porsche, Maserati, and more to find the ideal vehicle for your trip to Tours. Start comparing rates for your trip today! | Van Hire Tours - Customers travelling in large parties or transporting large/heavy luggage may find a van hire is the ideal option for their time in Tours. Auto Europe has great rates on small, medium and large van hires in Tours. Find rates, capacity, detailed specs and more with Auto Europe. | Renault Leasing in Tours - Clients planning an extended stay in Tours can take advantage of Auto Europe's great rates on long-term, leasing hires in France. Our unique leasing options with Renault provide our clients with fantastic value and allow them to take to the streets in the comfort of a car hire no matter how long their stay in France is. | Tours Motorhome Hires - A motorhome or RV hire in Tours unlocks a whole new level of opportunity and exploration for your trip to France. With many safe and accommodating locations to pitch and explore it is no surprise motorhome hires in France are on the rise! |