Car Rental Limoges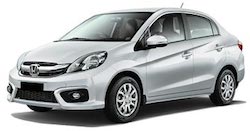 Located in southwest-central France, a car hire in Limoges allows travellers to experience this timeless region of France with ease. This city has much to offer for all visitors, with iconic attractions such as the Cathedrale St-Etienne featuring marvelous Gothic-style architecture, the Pac Zoo du Renou - with over 100 different species and fun for the whole family, and the Quartier de la Boucherie - which is a wonderful historic district, ideal for an immerse walking experience. Pick-up your car hire from convenient locations in the city and begin your getaway with the comfort and flexibility of a car hire. Whether you plan on simply relaxing in this charming city or venturing into the French countryside, Limoges is best experienced in a car hire booked with Auto Europe.
Auto Europe has great rates on car hires in Limoges and our clients can save big on their hire when using the booking engine at the top of this page. Through our unique relationships with top suppliers in the industry, we are able to offer an expansive selection of vehicles at pick-up locations across the city and throughout France. Call one of our reservation specialists to learn more about booking a car hire in France and our additional savings on luxury hires and premium services during your time abroad. Call us toll-free anytime at 0800 855 052!
Where to Pick-Up a Car Hire in Limoges
Auto Europe offers pick-up and drop-off locations throughout Limoges. We work with top suppliers including Avis, Europcar, Hertz and Alamo at our airport, rail, city and downtown locations. Find the ideal vehicle for your travel at one of these convenient locations by comparing rates in our booking engine and we encourage you to inquire about our fantastic rates on one-way car hires that allow you to pick-up in one location and drop-off in another location in Limoges or throughout France.
Book with the Top Car Hire Suppliers in Limoges
Auto Europe works with car hire suppliers who do business in Limoges in order to provide a great experience for our customers. We have been working with the top, trusted suppliers in the industry, including Avis, Europcar, Hertz, and Alamo, for over 60 years and our unique relationships with these suppliers allow us to provide our clients with fantastic rates. Compare rates between suppliers using our booking engine above, find the ideal car hire for your travel plans and see why you should book with Auto Europe.
---
Frequently Asked Questions about Hiring a Car in Limoges
Can I hire a car with unlimited mileage in Limoges?
Yes, most car hire suppliers in Limoges offer unlimited mileage options. However, restrictions may apply on specific car categories such as luxury and SUV hires, depending on the auto hire supplier. Feel welcome to contact one of our reservation specialists at 0800 855 052 with any questions.
Can I obtain car hire insurance through my credit card company?
Major credit card companies, such as Visa, MasterCard, Discover and AMEX, offer car hire insurance plans that vary by card and credit card provider. Compare plans and find out what coverage is available from your card provider.
Can I book a one-way car hire in Limoges?
Yes, Auto Europe offer great rates on one-way hires in France. Use our booking engine to request a free quote and check multiple drop-off locations to find the best rate for your travel plans.
---
Book The Best Class of Car Hires in Limoges
Should you know how many individuals who are travelling as a member of your tour group and can easily guess the approximate amount of suitcases and bags you will be taking with you to Limoges, then you should enjoy a lower cost on your auto hire by booking the perfect car class for your travel circumstances. Our quick car-class breakdown may help as you try to hire the ideal vehicle for your trip.
Economy Hires
A gas-sipping economy class car will often accommodate 4 adults, 2 mid-sized suitcases or bags, in addition to a modest carry-on bag. These small sedans are no trouble to park in tight spaces and are an affordable vehicle to travel around town.

Compact Hire Class
If you want extra space, but you still want a low-cost, efficient coupe for your tour of Limoges, consider a Compact vehicle. These cars will often offer you 12-14 cubic feet of boot space for your luggage.

Mid-Size
The preferred model for most travellers visiting Limoges, a mid-size car will provide 15-17 ft of storage space in its trunk and sufficient seating. Most models provide sufficient capacity for 3 or 4 mid-size pieces of luggage.

Full Size Cars
While the gas mileage is lower than on a smaller vehicle (most models will offer somewhere between 15 to 25 MPG), there is plenty of space to store your suitcases and bags and full-size cars are known for plenty of space to stretch out your legs, which is great for long excursions.

Luxury Hire Class
We are proud to specialise in premium, luxury models for travellers with fine tastes who would like to enhance their driving experience. Auto Europe offers a great selection of luxury brand cars including Jaguar, BMW, Mercedes, and even brands like Aston Martin, you'll be thrilled with our exclusive selection of luxury-brand vehicles for hire.

SUV Hires
Perfect for long drives with a family, these over-sized safe vehicles come with more than enough space for stowing suitcases, bags, and other equipment, and are pleasant to drive.

Passenger Van Vehicles
With an assortment of passenger vans, minivans, sprinter vans, and cargo vans for hire, we will help you as you browse inventory and locate minivan hire choices in Limoges.
---
Additional Transportation Services in Limoges
No matter what your travel plans are, Auto Europe can provide the ideal mode of transportation. We take pride in providing our customers with great rates for their transportation needs in France. Use our booking engine at the top of the page to compare daily car hire rates with luxury, motorhome, van or any type of transportation to find the ideal option for you and your travel party.
| | | | |
| --- | --- | --- | --- |
| | | | |
| Luxury Car Hires Limoges - Take to the streets of Limoges in style with a luxury car hire. Compare rates between Mercedes, Audi, Porsche, Maserati, and more to find the ideal vehicle for your trip to Limoges. Start comparing rates for your trip today! | Van Hire Limoges - Customers travelling in large parties or transporting large/heavy luggage may find a van hire the ideal option for their time in Limoges. Auto Europe has great rates on small, medium and large van hires in Limoges. Find rates, capacity, detailed specs and more with Auto Europe. | Renault Leasing in Limoges - Clients planning an extended stay in Limoges can take advantage of Auto Europe's great rates on long-term, leasing hires in France. Our unique leasing options with Renault provide our clients with fantastic value and allow them to take to the streets in the comfort of a car hire no matter how long their stay in France is. | Limoges Motorhome Hires - A motorhome or RV hire in Limoges unlocks a whole new level of opportunity and exploration for your trip to France. With many safe and accommodating locations to pitch and explore it is no surprise motorhome hires in France are on the rise! |