Car Rental Venezuela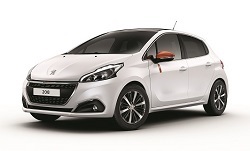 Auto Europe offers the best car hire rates guaranteed. Venezuela, official called the Bolivarian Republic of Venezuela, is a country that has something to offer for everyone. Located on the northern coast of South America on the Caribbean Sea, its landscape is various. From tropical rainforests to mountains and tropical rainforests, the country has it all - on driving distance. Compare car hire with Auto Europe and get to explore Venezuela whilst saving heaps on your car hire.
Book With the Top Car Hire Suppliers in Venezuela
Auto Europe has established unique relationships with the top, trusted suppliers in the industry, allowing us to offer our clients fantastic rates on car hires. We work with trusted suppliers at our convenient locations across Venezuela. With diverse travel options such as luxury hires and passenger vans, Auto Europe has the vehicle that will fit your travel plans. Compare rates from our top car hire suppliers in Venezuela and book with confidence knowing that Auto Europe will be there every step of the way.
---
Frequently Asked Questions About Car Hire in Venezuela
Can I hire a car with a debit card in Venezuela?
Travellers looking to hire a car and who do not have a credit card are in luck, as Auto Europe knows which suppliers in Venezuela offer alternative payment options. For more information on how to book a car hire in Venezuela without a credit card, call our live reservation specialists toll-free and 24/7 at 0800-855-052.
Do I need an international driver's permit (IDP) to drive in Venezuela?
Drivers in Venezuela are not required to have an international driver's permit (IDP) in addition to their domestic driver's licence. For additional information on IDPs and how to acquire one, contact Auto Europe at 0800-855-052.
Why book a car hire in Venezuela with Auto Europe?
Auto Europe offers exceptional rates on car hires from 24,000 pick-up locations across the world. We have established unique relationships with the industry's top suppliers over 60 years and additionally provide our clients with dedicated 24/7, live customer service. Be sure to choose Auto Europe for all of your travel needs.
---
Travelling in Venezuela with a Car Hire
Caracas the capital of Venezuela. Auto Europe offers various pick up locations for your car hire. Whether you want to pick it up at the airport or prefer to collect your car hire downtown. Enjoy the convenience of not having to book tour buses. Drive to Mt Avilla, a mountain right next to Caracas. The views are magnificent and visiting this hotspot is a great way to introduce you to Venezuela's beauty.
The extraordinary nature is one of the main reasons for tourists to visit Venezuela. Drive your car hire down west from Caracas, to the village of Choroni. To get to this town you have to drive your car hire roads that wind through the picturesque Henri Pittier National Park. And as if the drive up isn't impressive enough, you will be blown away by the tropical beaches, since Choroni is located on the shores of the Caribbean.
On the East side of Caracas you will find a - so it seems - never ending scenic coastline. Accompanied by the rainforest, you'll run into small towns and villages. A little inland from the coast near the town of Caripe, you will find Cueva del Guácharo National Park, named after the massive limestone caves in the area. The largest of the caves is over 10km in length, and a very impressive site to visit.
Drive your car hire south from here towards Canaima National Park. Here you can find the Angel Falls, the highest waterfalls in the world. Located in dense jungle, the falls are undisturbed and as they have been for thousands of years, a truly impressive sight. Further away from the coast, Venezuela has more and more amazing natural scenery, which sometimes seems endless. Apart from rainforests, you will also find grasslands, swamps and ice capped mountains, virtually all kinds of ecosystems within the one country, and ready to be explored with your vehicle hire in Venezuela.
Useful Distances and Day Trip Ideas in Venezuela
Caracas to Valencia - 128km
Corco to Barquisimeto - 278km
Barquisimeto to Maracaibo - 332km
Car Hire in Venezuela with Auto Europe
Book your car hire in Venezuela with Auto Europe over our safe, reliable and secure online booking system. Our exceptional customer service and Beat Rate Guarantee assure the best savings and quality of service on your car hire. For more information, read our Car Rental FAQ page, read our Terms and Conditions, or Contact Us.
---
Additional Transportation Services in Venezuela
In addition to offering industry competitive rates on traditional car hires, we also offer numerous alternative transportation services to provide our clients with even more value. With options such as luxury, motorhome, van hires and more, Auto Europe has the ideal vehicle to accommodate almost any travel plan. From coastal road-trips to camping out in the mountains, use our booking engine at the top of the page to compare rates and start the next step of planning your trip.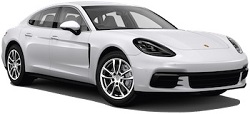 Luxury Car Hire Venezuela
- Make your trip to Venezuela a memorable one and travel behind the wheel of a luxury car hire. Compare rates on models from Mercedes, Audi, Porsche, Maserati, and more, to find the ideal vehicle for your trip. Start comparing rates and make your dream trip in Venezuela a reality!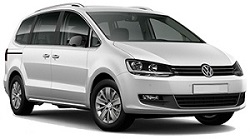 Van Hire Venezuela
- Travelling with a large party or transporting large/heavy luggage? Don't fret! Auto Europe offers competitive rates on small, medium and large van hires able to accommodate your needs during your time in Venezuela. Use our booking engine to compare rates, capacity, detailed specs and more.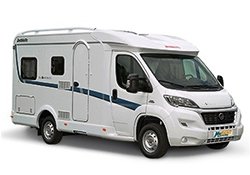 Venezuela Motorhome Hire
- A motorhome or RV hire allows travellers to explore Venezuela on their terms. Explore the roads your way and pitch at one of the many safe and accommodating locations throughout the nation. Your travel dreams have no limits behind the wheel of a motorhome hire. Compare rates and see for yourself why RV hires in Venezuela are on the rise!