Car Rental Brazil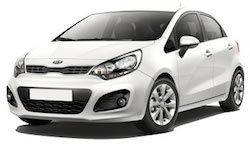 Compare rates and save on car hire in Brazil. The largest country in South America, famous throughout the world for its breathtaking beauty and unspoilt nature, Brazil is a highly popular destination for travellers. Being such a huge country, only slightly smaller than the entire USA, a car hire will give you the freedom to get around in comfort and see the treasures Brazil has to offer.
Book With the Top Car Hire Suppliers in Brazil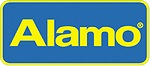 In Brazil, Auto Europe works with the top, trusted suppliers in the car hire industry including Alamo. We have over 60 years of experience in the car hire business and have established unique relationships with these suppliers that allow us to offer our clients with great, competitive rates. Regardless of whether you are in need of a luxury car hire or a spacious van hire, we have the ideal car hire for you. Use our booking engine to compare rates from our top suppliers and take the next step in planning your holiday today.
---
Frequently Asked Questions about Hiring a Car in Brazil
Can I hire a car with unlimited mileage in Brazil?
Most car hire suppliers in Brazil allow unlimited mileage options on traditional auto hires. Restrictions may apply on specialty hires such as luxury and SUV hires, though this depends on the supplier.
Is zero deductible car hire insurance available in Brazil?
In Brazil, zero deductible insurance (zero excess insurance) is available and Auto Europe offers our clients excellent rates on this coverage. Our rates are actually often times cheaper than the basic insurance coverage offered directly from suppliers at the time of pick-up, so consider purchasing insurance with Auto Europe before your travel.
Can I book a one-way car hire in Brazil?
Yes, one-way car hires are allowed in Brazil and Auto Europe offers exceptional rates on this form of travel. Use our secure booking engine at the top of this page to compare rates from different drop-off locations and feel welcome to contact one of our reservation specialists at 0800-855-052 with any questions or for assistance.
---
Travelling in Brazil with a Car Hire
Most travellers to Brazil begin their trip in Rio De Janeiro, probably the most well-known city in the country. With world famous beaches and a non-stop festive atmosphere, it's easy to see why Rio is frequented by so many visitors each year. To get an idea of the size and grandeur of the city drive your car hire up to Corcovado Mountain, and take the cable car to the summit. This is the site of the famous statue known as "O Cristo Redentor", or "Christ the Redeemer" in English. The statue has become an icon of Rio, and the view from the summit is a breathtaking panorama of the city. While visiting Rio, be sure to stop off at Copacabana Beach, one of the best-known beaches in the world.
Jump in your car hire and head west from Rio across the country, and see the magnificent Iguazu Falls, one of the largest waterfalls in the world. A must see for anyone spending time in Brazil.
The distance is quite far from the east to west borders of the country though, and a great place to stop on the way is Sao Paulo, the largest city in Brazil. With a population of approximately 11 million people, the city is larger than many small countries, and has a vibrant artistic and cultural focus. While in Sao Paulo, drive your car hire to the Historic Centre located in downtown. The area is teeming with museums, art galleries and historical buildings and is a must for visitors staying in the city.
Useful Distances and Day Trip Ideas in Brazil
Rio to Sao Paulo (444km)
Rio to Brazilia (1159km)
Tijuca National Park (20km)
Discount Car Hires in Brazil with Auto Europe
Book your car hire in Brazil with Auto Europe over our safe, reliable and secure online booking system. Our exceptional customer service and Beat Rate Guarantee assure the best savings and quality of service on your car hire. For more information, read our Car Rental FAQ page, read our Terms and Conditions, or Contact Us.
---
Additional Transportation Services in Brazil
Allow Auto Europe to provide you with the ideal mode of transportation for your travel in Brazil. While we are known for excellent rates on traditional car hires, we additionally offer travel options such as luxury, motorhome, van hires and more. Whether you are planning on a lengthy road-trip or are simply in need of alternate transportation during your time in town, use our booking engine to compare rates and save on your ideal vehicle hire with Auto Europe today!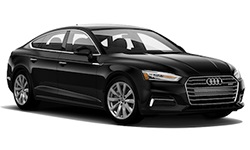 Luxury Car Hire Brazil
- Those looking for a stylish, comfortable and premium travel experience in Brazil should look no further than a luxury car hire. With available models such as Mercedes, Audi, Porsche, Maserati and more, you can compare rates with ease and choose the ideal vehicle for your plans. Continue planning your trip to Brazil today and learn more about our luxury hire rates.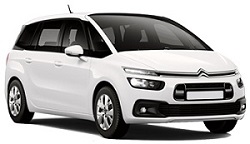 Van Hire Brazil
- Don't let a large travel party or heavy luggage slow down your travel plans. Auto Europe offers fantastic rates on small, medium and large van hires well-equipped to accommodate nearly any travel party. Compare our rates, different capacities, detailed specs and more to find the ideal van hire for your travel.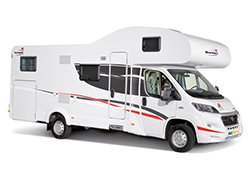 Brazil Motorhome Hire
- For an unforgettable travel experience, consider a motorhome or RV hire in Brazil. In a motorhome, travellers can venture off the beaten path and become truly immersed in everything Brazil has to offer. Learn more about popular locations to pitch and compare our rates on motorhome hires.