Car Rental Chile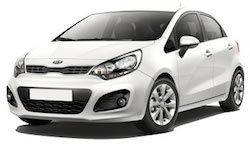 Discover the vibrant and cultured country of Chile in your car hire. Whiz through the lively streets and meet the friendly locals, experience the fascinating architecture and colourful buildings, all imposed on a beautiful backdrop of mountains. Known for its warm culture and energetic atmosphere, this country is fast becoming a popular destination for holidaymakers.
Take your holiday at your own pace with a car hire. Auto Europe offers several Chile auto hire pick-up locations and a large car hire fleet for you to choose from. Auto Europe guarantees the lowest price on car hire so you don't need to worry about finding a cheaper rate elsewhere.
Book With the Top Car Hire Suppliers in Chile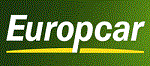 When booking a car hire with Auto Europe, our clients have the confidence and peace of mind of knowing that we only work with the top car hire suppliers in Chile. We have established unique relationships with trusted suppliers, such as Europcar, during our 60 years of industry experience and offer options from traditional car hires to luxury hires and passenger vans. Compare rates from our top suppliers and allow Auto Europe to be there for you every step of the way.
---
Popular Questions about Hiring a Car in Chile
Can I hire a car in Chile if I am under 25?
Hiring a car in Chile when under 25 is relatively simple. The only caveat is that most car hire suppliers will charge an additional "young driver surcharge," which is drivers under the age of 25 are subject to.
Can I use third party insurance from my car hire in Chile?
In Chile, third party insurance is offered from credit card companies such as Visa, MasterCard, Discover and AMEX and these insurance plans will vary depending on the credit card and provider. Find out what coverage is available from your credit card provider and compare insurance plans to find what is best suited for your travel party.
How much does it cost to hire a car in Chile?
Due to the nature of the industry, car hire rates are constantly changing and because of this, hiring a car can appear daunting. However, despite these changing rates, Auto Europe is able to offer our clients competitive rates within the industry from trusted suppliers - so, our clients can book with confidence. To ensure the best rates for your travel plans, we recommend that you book your car hire as early as possible.
---
Travelling in Chile with a Car Hire
Visit the exciting city of Santiago in your car hire. This city is located in the country's central valley and has a gorgeous backdrop of sweeping mountains. This city mixes a laid-back and relaxed atmosphere with a bustling cosmopolitan. A great place to visit is Cerro San Cristobal. This park offers a funicular that takes you all the way to the top of the hill to a statue of the Virgin Mary. From here you can experience breathtaking panoramic views of the city. The mountains situated around Santiago also offer many activities such as climbing, horseback riding, skiing, kayaking and trekking. Chile is famous for its fine wine and many wine tours are offered in Santiago. You can travel through the valleys and experience some of the country's best wine.
Be sure to stopover in the port city of Arica. This relaxing city has much to do. Laze by the beach and take a dip in the crystal blue waters or sunbake on the sandy beach. Lots of activities are available and surfing is particularly popular in this area. Experience the nearby valleys of Arica and visit the olive tree plantations. Another popular attraction is the Cathedral of San Marcos. This majestic cathedral houses a vast history and has both a fascinating interior and exterior.
Useful Distances and Day Trip Ideas in Chile
Arica to Iquique - 307km
Santiago to Coquimbo - 502km
Santiago to Puritama - 1,500km
Puritama to Pukara De Quitter - 97km
Car Hire in Chile with Auto Europe
Book your car hire in Chile with Auto Europe over our safe, reliable and secure online booking system. Our exceptional customer service and Beat Rate Guarantee assure the best savings and quality of service on your car hire. For more information, read our Car Rental FAQ page, read our Terms and Conditions, or Contact Us.
---
Additional Transportation Services in Chile
Auto Europe is proud to offer our clients fantastic, competitive rates on traditional car hires. To provide our clients with even more value, we additionally offer great rates on unique vehicle hires such as luxury, motorhomes, vans and more. So, no matter what you and your travel party are in need of, Auto Europe has a mode of transportation that can make your travel dreams a reality. Compare rates in our booking engine and take the next step in planning your holiday.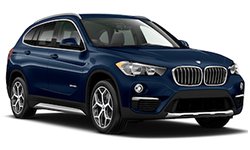 Luxury Car Hire Chile
- With a luxury car hire, travellers can make the most of their time in Chile. When behind the wheel of luxury models such as Mercedes, Audi, Porsche, Maserati, and more, you can have a premium car hire experience you will never forget. Compare rates and find your ideal vehicle today!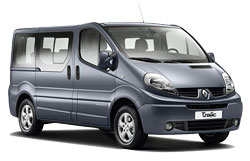 Van Hire Chile
- When the capacity of a traditional car hire simply isn't enough, look no further than a van hire with Auto Europe. We offer small, medium and large vans that are ready to accommodate anything from large travel parties to heavy luggage, so you can travel comfortably and conveniently. Use our booking engine to compare rates on van hires in Chile.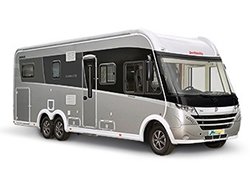 Chile Motorhome Hire
- With a motorhome hire, unmatched levels of exploration in Chile are at your fingertips. This increasingly popular mode of transportation allows travellers to experience Chile in an unforgettable way with numerous locations safely pitch and immerse yourself in. When you pick-up an RV in Chile, you can explore the city and beyond to make the most of your time in the region.