Car Rental Santander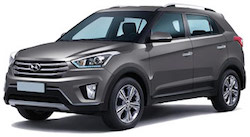 A car hire in Santander allows travellers to explore the northern coast of Spain with ease. Whether you plan on spending your holiday relaxing on the beach or venturing on a road-trip along the coast, this city has much to offer. Visit top destinations in Santander such as the Playa de El Puntal and Playa Primera de El Sardinero for an unbeatable beach day, venture to the Peninsula of Magdalena to spend a relaxing afternoon in this beautiful park or visit the historic Palacio Real de La Magdalena in the city. Pick-up your car hire at one of our convenient locations across the city and find out for yourself why Santander is best experienced in a car hire booked with Auto Europe.
Auto Europe has great rates on car hires in Santander and our clients can save big on their auto hire when using the booking engine at the top of this page. Through our unique relationships with top suppliers in the industry, we are able to offer an expansive selection of vehicles at pick-up locations across the city and throughout Spain. Call one of our reservation specialists to learn more about booking a car hire in Spain and our additional savings on luxury hires and premium services during your time abroad. Call us toll-free anytime at 0800 855 052!
Where to Pick-Up a Car Hire in Santander
Auto Europe offers pick-up and drop-off locations throughout Santander. We work with top suppliers including Avis, Europcar, Hertz and Enterprise at our airport, rail, city and downtown locations. Find the ideal vehicle for your travel at one of these convenient locations by comparing rates in our booking engine and we encourage you to inquire about our fantastic rates on one-way car hires that allow you to pick-up in one location and drop-off in another location in Santander or throughout Spain.
Book with the Top Car Hire Suppliers in Santander
Auto Europe works with car hire suppliers who do business in Santander in order to provide a great experience for our customers. We have been working with the top, trusted suppliers in the industry, including Avis, Europcar, Hertz, and Enterprise, for over 60 years and our unique relationships with these suppliers allow us to provide our clients with fantastic rates. Compare rates between suppliers using our booking engine above, find the ideal car hire for your travel plans and see why you should book with Auto Europe.
---
Frequently Asked Questions about Hiring a Car in Santander
Can I hire a car without a credit card in Santander?
Although most suppliers require a credit card for insurance, Auto Europe knows which suppliers have options for travellers who do not have a credit card and are looking to book a car hire with a debit card. Feel welcome to contact one of our reservation specialists at 0800 855 052 with any questions.
Can I use third party insurance for my car hire in Spain?
Major credit card companies, such as Visa, MasterCard, Discover and AMEX, offer car hire insurance plans that vary by card and credit card provider. Compare plans and find out what coverage is available from your card provider.
Can I book a one-way car hire in Santander?
Yes, Auto Europe offers great rates on one-way hires in Santander. Use our booking engine to request a free quote and check multiple drop-off locations to find the best rate for your travel plans.
---
Santander Car Hire Charges De-Mystified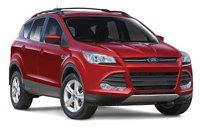 You could be searching numerous websites to secure the best deal on your car hire in Santander. However, before you click submit it's a good idea to be knowledgeable about the various fees and surcharges which might not be included in your car hire quote. Certain of the major online booking companies will often leave out these legally mandated surcharges to dupe you into booking your van, SUV or car with them. You will be required to pay these surcharges at the pick-up counter, and may pay more than the transparent, inclusive price shown on this website.
At Auto Europe we value our customers, and that's the reason our team makes every effort to display a transparent daily rate. If you're tired of the dubious pricing practices of today's auto hire websites and want straightforward, easy-to-grasp pricing - you are far from alone. To help you try to de-mystify the taxes and fees which are frequently mandatory for many unique car hire situations, we have written this brief guide. Below you will see useful facts about five of the most confusing vehicle hire fees you could wonder about when travelling in Santander.
One Way Car Hire Charges in Santander
| | | |
| --- | --- | --- |
| $$$$ | Always Disclosed by Auto Europe | Sometimes Disclosed by Others |
If your itinerary involves picking up your car hire in Santander and dropping it off in another destination, then you may be required to pay an additional fee. Drop fees or Drop Charges are sometimes referred to as an "International One Way Fee" or a "Domestic One Way Fee," and can range in price depending upon your unique itinerary. Typically, international one-way hires (where you hire a car in one nation, drive to a neighbouring nation and drop off your vehicle there) are more expensive. Sometimes arranging two separate car hire bookings and a short train ride or transfer across the border can save you hundreds of Euros. Contact an Auto Europe specialist if you'd like us to find you ways to save on your one-way car hire in Santander.
---
Extra Car Hire Fees Associated With Optional Equipment in Santander
| | | |
| --- | --- | --- |
| $$ | Always Disclosed by Auto Europe | Always Disclosed by Others |
You can expect to pay between €30 - €50 for extra add-ons and equipment, depending upon the auto hire agency you book your car with. Items like GPS units, child or booster seats, roof racks, snow chains for your tires, and more can enhance the safety and storage capacity of your vehicle hire and may even be required by law to drive in Santander. Auto Europe makes it easy to customise your car hire agreement and add on these extras and options at the time of your booking. On other car hire contracts, you may see these charges on your bill labeled Processing Fee or Administration Fee.
---
International Car Charges for Santander Car Hires
| | | |
| --- | --- | --- |
| $$$ | Always Disclosed by Auto Europe | Sometimes Disclosed by Others |
You will see these charges on your contract as a Cross Border Fee or Travel to Other Countries charge. This car hire surcharge will typically be in the range of €20 - €50 and applies for vehicle hires you plan to drive internationally. This is charged by local auto hire agencies to cover the cost of international toll stickers and licensing which may be required to drive your vehicle in a neighbouring nation Some agencies in Santander may not permit international travel at all, while others may charge a very low fee. If you have questions call us and we can find ways to save you money on your Santander car hire.
---
Hire-a-Car Fuel Policy Charges and Fees
| | | |
| --- | --- | --- |
| $$ | Always Disclosed by Auto Europe | Sometimes Disclosed by Others |
Pay careful attention to whether your car hire contract says Full to Full or Full to Empty for your fuel policy. The type of fuel policy you have will help you understand if you need to fill your vehicle with gas before dropping it off or not. If you are required to do so, do it to avoid charges which can be greater than the cost of filling the tank.
---
Limited vs. Unlimited Mileage Auto Hire Charges
| | | |
| --- | --- | --- |
| $ | Always Disclosed by Auto Europe | Always Disclosed by Others |
If your Santander car hire agreement features a Limited Kilometres or Limited Miles clause, pay careful attention to the specifics. Some auto hire agencies will charge you a €0.50 - €2 fee per additional mile or kilometre driven above and beyond the stated maximum. Most Auto Europe car hires in Santander include unlimited mileage (which is clearly stated in our online booking engine), to allow you to drive as much as you want as you explore Santander.
---
Additional Transportation Services in Santander
No matter what your travel plans are, Auto Europe can provide the ideal mode of transportation. We take pride in providing our customers with great rates for their transportation needs in Spain. Use our booking engine at the top of the page to compare daily car hire rates with luxury, motorhome, van or any type of transportation to find the ideal option for you and your travel party.
| | | | |
| --- | --- | --- | --- |
| | | | |
| Luxury Car Hires Santander - Take to the streets of Santander in style with a luxury car hire. Compare rates between Mercedes, Audi, Porsche, Maserati, and more to find the ideal vehicle for your trip to Santander. Start comparing rates for your trip today! | Van Hire Santander - Customers travelling in large parties or transporting large/heavy luggage may find a van hire is the ideal option for their time in Santander. Auto Europe has great rates on small, medium and large van hires in Santander. Find rates, capacity, detailed specs and more with Auto Europe. | Renault Leasing in Santander - Clients planning an extended stay in Santander can take advantage of Auto Europe's great rates on long-term, leasing hires in Spain. Our unique leasing options with Renault provide our clients with fantastic value and allow them to take to the streets in the comfort of a car hire no matter how long their stay in Spain is. | Santander Motorhome Hires - A motorhome or RV hire in Santander unlocks a whole new level of opportunity and exploration for your trip to Spain. With many safe and accommodating locations to pitch and explore it is no surprise motorhome hires in Spain are on the rise! |