Car Hire Middle East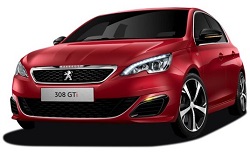 Covering the area at which Europe, Asia and Africa meet, the Middle East is a unique part of the world, with a wonderful variety of people, cultures and scenery, making it a great destination for a holiday. The birthplace of several religions, and home to many sacred sites, the Middle East is a world within itself and is waiting to be explored. With a great variety of landscapes and often great distances between attractions, the Middle East is ideal for exploring with your own car hire. Auto Europe offers several pick up locations and a large fleet selection, so finding a car hire in Europe is both easy and economical.
Book With the Top Car Hire Suppliers in the Middle East
In order to provide our clients with an excellent car hire experience, Auto Europe works with the top, trusted suppliers in the industry. Our unique relationships with these suppliers allows us to offer our clients competitive rates on car hires within the industry. At our convenient pick-up locations in the Middle East we work with suppliers such as Europcar, Budget and Alamo and offer even more transportation options including luxury hires and passenger vans. No matter what your travel plans entail, Auto Europe has vehicles to accommodate nearly all travel plans. Compare rates from our top car hire suppliers in the Middle East in a our booking engine and begin planning your next holiday.
---
Popular Questions about Hiring a Car in the Middle East
Can I hire a car without a credit card in the Middle East?
Drivers without a credit card can still hire a car in the Middle East. Auto Europe works with suppliers who allow alternative payment methods, such as debit card payment, and our reservation specialists are available to help our clients book their car hire in the Middle East at 0800-855-052.
Can I obtain car hire insurance through my credit card company?
For car hires in the Middle East, third party insurance is typically offered from major credit card companies, such as Visa, MasterCard, Discover and AMEX. Compare insurance plans to find out what coverage is available and best suited for your travel. Contact Auto Europe toll-free at 24/7 at 0800-855-052 with any questions.
Can I book a one-way car hire in the Middle East?
In the Middle East, Auto Europe offers great rates on one-way car hires for all travellers. No matter where your plans take you, use our booking engine to compare rates from multiple drop-off locations and request a free quote for your plans.
---
Travelling in The Middle East with a Car Hire
Perhaps the most famous holiday spot in the Middle East for travellers is the United Arab Emirates, which is located in the Persian Gulf and consists of Dubai, Sharjah and Abu Dhabi. Many flights have a layover in Dubai when they fly from Australia to Europe, so it's an excellent reason stay in Dubai for an extra couple of days and explore the city by car hire. The city developed itself rather quickly and that is why in Dubai you can see buildings and at attractions that can't be found anywhere else in the world.
When you travel down to the point where Africa meets Asia, you'll find yourself in Israel, also a well-liked holiday destination. Showcasing many of the most appreciated religious sites and artefacts in the world, Israel is a holy place for many, and absolutely a remarkable place to visit.
With so many countries located in the region, the Middle East truly has a great number of amazing attractions and destinations. Other countries here that are popular with travellers include Egypt, Turkey and Lebanon, all great destinations to explore with a car hire.
Car Hire in The Middle East with Auto Europe
Book your car hire in The Middle East with Auto Europe over our safe, reliable and secure online booking system. Our exceptional customer service and Beat Rate Guarantee assure the best savings and quality of service on your car hire. For more information, read our Car Rental FAQ page, read our Terms and Conditions, or Contact Us.
---
Additional Transportation Services in the Middle East
Regardless of where your plans in the Middle East take you, Auto Europe has the ideal mode of transportation for all travellers. With the affordable and industry competitive rates, we take pride in providing our clients with this exceptional value. While we are known for our unmatched rates on traditional car hires, we additional offers rates on luxury, motorhome, van hires and more - so, our clients can ensure that they have the ideal vehicle for their travel plans. Compare rates in our booking engine and save today!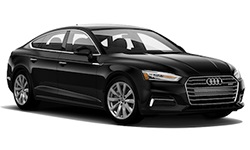 Luxury Car Hire Middle East
- Seeking a premium travel experience during your time in the Middle East? Consider a luxury car hire with Auto Europe for stylish and comfortable vehicles from manufacturers such as Mercedes, Audi, Porsche, Maserati, and more. Compare rates and find the ideal vehicle for your travel plans in the Middle East!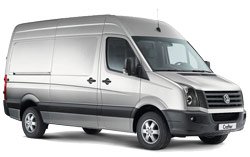 Van Hire Middle East
- If a traditional car hire doesn't have enough space for your travel party, consider Auto Europe's fantastic rates on van hires. We offer small, medium and large vans, so whether you are enjoying the Middle East in a large group or need to transport sizable luggage - Auto Europe has you covered. In our booking engine, compare rates, capacity, detailed specs and more.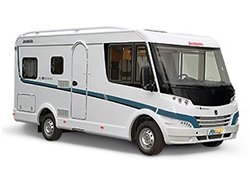 Middle East Motorhome Hire
- Offering a unique way to explore and experience the Middle East, motorhome hires are on the rise. While behind the wheel of an RV, your travel options have no boundaries. With safe and accommodating locations to pitch throughout, you can make the most of your time when travelling in the Middle East and beyond.