Car Hire Turkey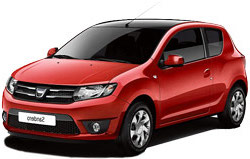 When travelling to Turkey book your next car hire with Auto Europe and save. With several pick up locations finding a car hire in Turkey is easy and economical. Use our reliable online booking system today to find a bargain on your next Turkey car hire.
Book With the Top Car Hire Suppliers in Turkey
When booking a car hire with Auto Europe, our clients have the confidence and peace of mind of knowing that we only work with the top car hire suppliers in Turkey. We have established unique relationships with trusted suppliers, such as Europcar, Budget and Alamo, during our 60 years of industry experience and offer options from traditional car hires to luxury hires and passenger vans. Compare rates from our top suppliers and allow Auto Europe to be there for you every step of the way.
---
Frequently Asked Questions About Hiring a Car in Turkey
Can I hire a car with unlimited mileage in Turkey?
Unlimited mileage car hires are offered by the majority of car hire suppliers in Turkey with little restrictions. However, suppliers may apply restrictions on specific auto hires such as luxury and SUV vehicles.
Is zero deductible car hire insurance available in Turkey?
Most car hire suppliers in Turkey allow zero deductible insurance and Auto Europe offers great rates on this coverage for our clients. Auto Europe's rates are even typically cheaper than purchasing basic insurance coverage from the supplier countre at the time of pick-up.
Can you guarantee a car hire in Turkey with automatic transmission?
Auto Europe allows our clients to book a car hire with automatic transmission guaranteed in Turkey. When using our secure booking engine, look for the automatic transmission option and if you do not see this option, we encourage you to contact us 24/7 and toll-free at 0800-855-052 for assistance.
---
Driving in Turkey
Turkey has a rich history, a combination of old and new and where the east meets west. As the gateway between Europe and Asia the country is dotted with stunning coastlines along the north, south and west and many amazing historical sites throughout the country. Turkey truly is a perfect country for a self-drive holiday in your car hire.
As the largest city in Turkey, Istanbul, once known as Constantinople, has been the capital of several empires. The city is the only city in the world to be divided between two continents. The Bosporus Strait separates the city and one side of the strait, Asia, and the other Europe. A grand view can be seen from the 14th century Galata Tower by climbing the steps to the observation deck. The Hagia Sophia Museum was once the largest church in the world. It became a mosque and now is a museum and houses many historical items with stunning mosaics and artworks.
Located on the Asian side of Turkey, the west coast is a truly unique experience. Drive your car hire along the coast, where you will not only find amazing natural beauty, but also ruins dating back thousands of years. In particular is Ephesus, one of the best preserved ancient cities in the world. Located near the city of Izmir, the ruins of Ephesus date back over 3000 years, and are in amazingly good condition.
While in Turkey be sure not to miss Cappadocia. Drive your car hire toward the centre of the country, where you can visit an amazing landscape like nowhere else in the world. Cappadocia is where entire cities have been carved out of volcanic rock, with homes, mosques, schools and mausoleums still intact and accessible to the public.
Country Essentials
In Turkey traffic travels on the right hand side of the road. Speed limits in Turkey generally range from 50km per hour in the city to 90km per hour on highways. Seatbelts are mandatory for both the driver and passengers. Metered parking does not exist in Turkey; alternatively parking officials monitor the streets and collect fees for on-street parking. Most cities have garages and public parking lots.
Standard Inclusions
In Turkey, Auto Europe includes Collision Damage Waiver (CDW) and Theft Protection in our Turkey car hire prices. The CDW and Theft Protection reduce the liability and excess of the driver to a capped amount. Fire insurance is also included in the price of your car hire. Auto Europe offers the option to purchase Excess Refund Insurance when you make your booking. If any damage occurs to your vehicle hire during the time it is in your possession, you can be refunded up to $5,000 on your return to New Zealand.
Licence Requirements
The minimum age to hire a car in Turkey is 21 years, although the age may vary by car category. You must have held your licence for a minimum of 1 year and an international driving permit is required in addition to your New Zealand driver's licence. If you are under 25 years of age a young drivers surcharge may apply and some suppliers may have a maximum age limit.
Tolls and Freeways
In Turkey, there are only a few toll highways and it's a requirement that all cars are enrolled in the HGS Automatic Toll System, and that an electronic-chip sticker or toll transponder is affixed to the windscreen of the car. It is not possible to pay for use of the tolls roads with cash or credit card so make sure you have one of these devices in your car hire.
Fleet Guide
You can find details and compare all the great cars available for hire in Turkey by checking out our fleet guide. Please note that not all cars are available at all locations and exact makes and models can't be guaranteed.
Border Crossings
Due to insurance regulations, there are restrictions on all car categories and on travel into certain countries. Please ensure that your intended itinerary will be possible with the car you plan to hire. Cars hired in Turkey may not be taken out of the country. Domestic one-way hires are available and additional fees and auto hire duration may apply. There are no international one-way hires permitted from Turkey.
Useful Distances
Ankara to Istanbul (450km approx.5hr)
Antalya to Ankara(550km approx.6hr30min)
Antalya to Izmir(450km approx.5hr40min )
Car Hire in Turkey with Auto Europe
Book your car hire in Turkey with Auto Europe over our safe, reliable and secure online booking system. Our exceptional customer service and Beat Rate Guarantee assure the best savings and quality of service on your car hire. For more information, read our Car Rental FAQ page, read our Terms and Conditions, or Contact Us.
---
Additional Transportation Services in Turkey
Auto Europe is proud to offer our clients fantastic, competitive rates on traditional car hires. To provide our clients with even more value, we additionally offer great rates on unique vehicle hires such as luxury, motorhomes, vans and more. So, no matter what you and your travel party are in need of, Auto Europe has a mode of transportation that can make your travel dreams a reality. Compare rates in our booking engine and take the next step in planning your holiday.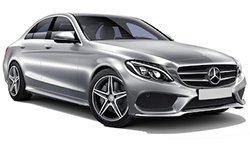 Luxury Car Hire Turkey
- With a luxury car hire, travellers can make the most of their time in Turkey. When behind the wheel of luxury models such as Mercedes, Audi, Porsche, Maserati, and more, you can have a premium car hire experience you will never forget. Compare rates and find your ideal vehicle today!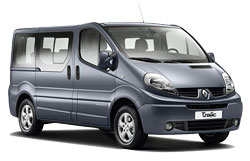 Van Hire Turkey
- When the capacity of a traditional car hire simply isn't enough, look no further than a van hire with Auto Europe. We offer small, medium and large vans that are ready to accommodate anything from large travel parties to heavy luggage, so you can travel comfortably and conveniently. Use our booking engine to compare rates on van hires in Turkey.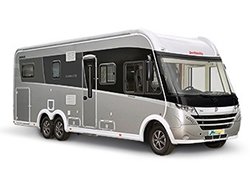 Turkey Motorhome Hire
- With a motorhome hire, unmatched levels of exploration in Turkey are at your fingertips. This increasingly popular mode of transportation allows travellers to experience Turkey in an unforgettable way with numerous locations safely pitch and immerse yourself in. When you pick-up an RV in Turkey, you can explore the city and beyond to make the most of your time in the region.