Car Hire Egypt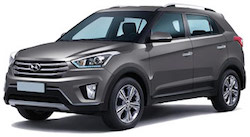 Visited by tourists for hundreds if not thousands of years, Egypt is famous for amazing sights, great value for money and unique cultures that exist nowhere else in the world. With the vast deserts, rugged rocky outcrops and the shores of the Nile and Red Sea ready for you to explore, your car hire will give you the freedom to tour this great land with ease and comfort, and see all the sights that interest you.
Book With the Top Car Hire Suppliers in Egypt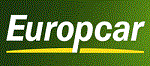 In Egypt, Auto Europe works with the top, trusted suppliers in the car hire industry including Europcar. We have over 60 years of experience in the car hire business and have established unique relationships with these suppliers that allow us to offer our clients with great, competitive rates. Regardless of whether you are in need of a luxury car hire or a spacious van hire, we have the ideal car hire for you. Use our booking engine to compare rates from our top suppliers and take the next step in planning your holiday today.
---
Frequently Asked Questions about Hiring a Car in Egypt
Can I hire a car with a debit card in Egypt?
Auto Europe knows that not all travellers have a credit card. So, Auto Europe works with a selection of suppliers that allow drivers to hire a car without a credit card. For more information on which car hire suppliers offer this option, contact us toll-free and 24/7 at 0800-855-052.
Is car hire insurance required in Egpyt?
The minimum requirement for car hire insurance in Egypt is third party liability insurance and without it, travellers cannot even drive their car hire off the supplier lot. To take the confusion and out of car hire insurance, all Auto Europe car hire rates include both third party liability and fire insurance - so, our clients can pick-up with ease and be on their way.
How much does it cost to hire a car in Egypt?
In a similar fashion to airplane tickets, car hire rates are always changing. While this can make finding a great rate on a car hires difficult, Auto Europe is still able to offer excellent rates on car hires in Egypt. We even offer a price match guarantee on our rates, so if the rate of your car hires lowers before the time of pick-up - we will honour the lower rate.
---
Travelling in Egypt with a Car Hire
Drive northwest for the city of Alexandria if you want to get away from busy Cairo. This city is located on the shores of the Mediterranean Sea and for most Egyptians, Alexandria is the place to go for a long weekend away. Fantastic museums and cultural hotspots are found throughout the city, and there are loads of activities to take part in on the water. While in Alexandria, visit the Citadel of Qaitbay, found on the coastline, at the site where the world-famous Alexandria Lighthouse once stood. The Citadel is a fort built in the 15th century and a magnificent sight indeed.
Drive south of from Alexandria and Cairo and visit the city of Luxor, home to many of Egypt's famous attractions. Head a little west of Luxor, and check out the Valley of the Kings. Once the burial place for Egyptian royalty, the valley has many tombs into which visitors can go and see the amazing hieroglyphics and chambers carved into the hills. Also near Luxor are the Tombs of the Nobles, another site featuring burial places of powerful individuals during ancient times.
Useful Distances and Day Trip Ideas in Egypt
Cairo to Luxor - 664km
Aswan - 880km
Bharia Oasis - 350km
Aswan to Luxor - 247km
Aswan to Hurghada - 528km
Car Hire in Egypt with Auto Europe
Book your car hire in Egypt with Auto Europe over our safe, reliable and secure online booking system. Our exceptional customer service and Beat Rate Guarantee assure the best savings and quality of service on your car hire. For more information, read our Car Rental FAQ page, read our Terms and Conditions, or Contact Us.
---
Additional Transportation Services in Egypt
Allow Auto Europe to provide you with the ideal mode of transportation for your travel in Egypt. While we are known for excellent rates on traditional car hires, we additionally offer travel options such as luxury, motorhome, van hires and more. Whether you are planning on a lengthy road-trip or are simply in need of alternate transportation during your time in town, use our booking engine to compare rates and save on your ideal vehicle hire with Auto Europe today!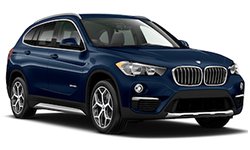 Luxury Car Hire Egypt
- Those looking for a stylish, comfortable and premium travel experience in Egypt should look no further than a luxury car hire. With available models such as Mercedes, Audi, Porsche, Maserati and more, you can compare rates with ease and choose the ideal vehicle for your plans. Continue planning your trip to Egypt today and learn more about our luxury hire rates.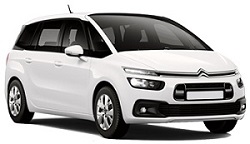 Van Hire Egypt
- Don't let a large travel party or heavy luggage slow down your travel plans. Auto Europe offers fantastic rates on small, medium and large van hires well-equipped to accommodate nearly any travel party. Compare our rates, different capacities, detailed specs and more to find the ideal van hire for your travel.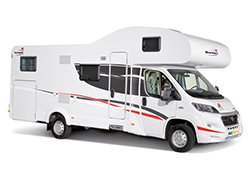 Egypt Motorhome Hire
- For an unforgettable travel experience consider a motorhome or RV hire in Egypt. In a motorhome, travellers can venture off the beaten path and become truly immersed in everything Egypt has to offer. Learn more about popular locations to pitch and compare our rates on motorhome hires.