Car Rental Portugal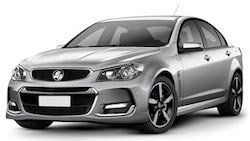 Book your next car hire in Portugal and save with Auto Europe! With over 60 years' experience, you can be confident in knowing we have everything covered. We offer an extensive fleet of car hires in Portugal so no matter what your transportation need is, we have an option for you. Hire a car in Lisbon and enjoy access to some of the most popular attractions in Portugal. Compare vehicles, suppliers and prices to find a great deal and book online today.
Popular Transportation Terminals with Car Hire Services in Portugal
Auto Europe partners with the world's leading suppliers to provide our customers with convenient car hire locations, including popular transportation hubs throughout Portugal, including airports and rail stations. To reserve your Portugal car hire, simply utilise the booking engine at the top of the page.
Book with the Top Car Hire Suppliers in Portugal
Auto Europe works with car hire suppliers who do business in Portugal in order to provide a great experience for our customers. We have been working with the top, trusted suppliers in the industry, including Avis, Europcar, Hertz and Budget, for over 60 years and our unique relationships with these suppliers allow us to provide our clients with fantastic rates. Compare rates between suppliers using our booking engine above, find the ideal car hire for your travel plans and see why you should book with Auto Europe.
---
Popular Questions about Hiring a Car in Portugal
How old do you need to be to hire a car in Portugal?
To hire a car in Portugal, drivers must be over the age of 18.
Can I use third party insurance from my car hire in Portugal?
Major credit card companies, like Visa, MasterCard, Discover and AMEX, do offer car hire insurance plans that vary by the card and provider. Compare insurance plans and find out what coverage is available for your travel plans.
Can I drive my car hire into other countries?
Most car hire categories can be driven anywhere in Western Europe without restriction, however, restrictions may apply on certain car categories such as luxury car hires. Contact Auto Europe with any questions, toll-free and 24/7 at 0800-855-052.
---
Driving in Portugal
Discover the vibrant and cultured country of Portugal in your car hire. Located on the Iberian Peninsula in Europe's south-west, this colourful country has much to offer every visitor. Start your trip in Portugal's capital, Lisbon and explore the beautiful monuments and historical sites including churches and monasteries that are 900 years old. If you drive south for about two hours from Lisbon you will reach the Faro District. Here in Algarve is where you will find the most popular beaches in the region and picturesque coastlines. You can try different water sports and activities including surfing or aerobics.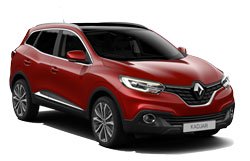 If you drive north from Lisbon you will reach Porto, the second largest city in Portugal. This city is famous for the eponymous port wine that combines wine and brandy. Whilst you are here you can visit many iconic landmarks including Clerigos Tower, Sao Francisco Church, Caid De Gaia and Serral Ves Museum. Porto offers a bustling nightlife from bars to restaurants, entertainment venues and more. There are also beautiful beaches in this region that must be added to your bucket list.
Heading south from Porto you will reach Lagos, another fabulous Portuguese city. Go on a dolphin safari or a grottos tour and let your guide take you out into the ocean for a fishing adventure. Take a tour through the famous churches and castles or sunbake on the golden sandy beaches. There is something for everyone to enjoy in Portugal, so what are you waiting for? Book a car hire with Auto Europe for a great deal today.
Country Essentials
In Portugal traffic flows on the right side of the road. Speed limits in Portugal vary depending on where you are driving. In the city the speed limit ranges from 50km per hour up to 90km per hour. On the freeways and motorways the speed limit is around 120km per hour. Child seats are mandatory for children aged 4 and under and both the driver and passengers must always wear a seat-belt. For additional information on driving in Portugal, we encourage our clients to refer to our specialised Portugal Driving Information page.
Standard Inclusions
In Portugal Collision Damage Waiver (CDW) and Theft Protection are included in Auto Europe auto hire rates. The CDW and Theft Protection reduce the responsibility of the customer to a capped amount. Fire insurance is also included in your car hire.
Excess Refund Insurance can be purchased from Auto Europe when you make your booking. This insurance refunds your excess costs up to $5000 should any damage occur to the vehicles during the duration of your car hire.
Licence Requirements
It is a requirement that drivers in Portugal are aged 18 or over, however, this can vary by car category. Drivers aged 25 and under may incur a young driver's surcharge. It is mandatory that drivers have held their licence for a minimum of one year.
Tolls and Freeways
There are various toll roads in Portugal, however, the main toll road is the 'Auto-Estrada,' that goes from Lisbon to Porto. Toll roads can be paid using the easy toll systems that link the licence plate of the vehicle to the driver's credit card. A pre-paid toll card can also be purchased and used to pay tolls, this is aimed at tourists to make the process easier for them. A verde device is similar to an e-tag and can be affixed to the windscreen of the vehicle and is charged when you use the toll road. Check at the time of booking if the supplier can provide this for you or if it is included in the vehicle.
Fleet Guide
For more detailed information on the different vehicles we offer in Portugal, take a look at our fleet selection . View different car models and luggage capacities to find the best car hire for your holiday. Please note that not all cars are available from all supplier locations and the exact make or model cannot be guaranteed.
Border Crossings
Most car categories can be driven anywhere in Western Europe without restriction although certain suppliers require advance notice if travelling to other countries. Cars hired in Portugal are not allowed into Eastern Europe or Africa. Domestic one-way hires are available between select locations and additional fees and hire durations may apply. International one-ways are not permitted. Please ensure that your intended itinerary will be possible with the car you plan to hire.
Useful Distances
Lisbon to Porto (315km approx. 2hr 50mins)
Lisbon to Faro District (280km approx. 2hr3 min)
Faro to Lagos (90km approx. 1hr)
Porto to Evora (410km approx. 3hr40min)
Car Hire in Portugal with Auto Europe
Book your car hire in Portugal with Auto Europe over our safe, reliable and secure online booking system. Our exceptional customer service and Beat Rate Guarantee assure the best savings and quality of service on your car hire. For more information, read our Car Rental FAQ page, read our Terms and Conditions, or Contact Us.
---
Portugal Driving Inspiration
To make your Portugal self-drive adventure that little bit easier we have a range of resources to assist! You can download Auto Europe's Portugal Travel & Driving Guide for free which provide useful information and touring ideas to create your own holiday itinerary or for the latest and greatest in Portugal events and itineraries check out our blog.
---
Additional Transportation Services in Portugal
No matter what your travel plans are, Auto Europe can provide the ideal mode of transportation. We take pride in providing our customers with affordable, and competitive rates in the industry for their transportation needs. Use our booking engine at the top of the page to compare daily car hire rates with luxury, motorhome, van or any type of transportation to find the ideal option for you and your travel party.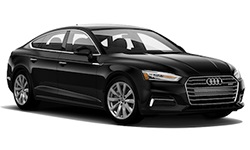 Luxury Car Hire Portugal
- Take to the streets of Portugal in style with a luxury car hire. Compare rates between Mercedes, Audi, Porsche, Maserati, and more to find the ideal vehicle for your trip to Portugal. Start comparing rates for your trip today!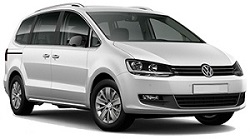 Van Hire Portugal
- Customers travelling in large parties or transporting large/heavy luggage may find a van hire is the ideal option for their time in Portugal. Auto Europe has great rates on small, medium and large van hires in Portugal. Find rates, capacity, detailed specs and more with Auto Europe.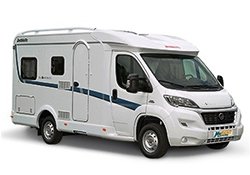 Portugal Motorhome Hire
- A motorhome or RV hire unlocks a whole new level of opportunity and exploration for your trip to Portugal. With many safe and accommodating locations to pitch and explore it is no surprise motorhome hires in Portugal are on the rise!