Car Rental South Pacific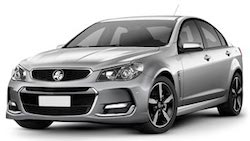 The South Pacific is home to large a number of countries, including Australia and New Zealand of course, but also nations such as the Cook Islands, New Caledonia, Vanuatu and Fiji. Each country has its own wonderful attractions and surprises for visitors, and with a car hire, you'll be able to discover amazing hidden gems of your own.
Book With the Top Car Hire Suppliers in the South Pacific
In order to provide our clients with an excellent car hire experience, Auto Europe works with the top, trusted suppliers in the industry. Our unique relationships with these suppliers allows us to offer our clients competitive rates on car hires within the industry. At our convenient pick-up locations in the South Pacific, including Fiji and New Caledonia, we work with suppliers such as Avis and Europcar and offer even more transportation options including luxury hires and passenger vans. No matter what your travel plans entail, Auto Europe has vehicles to accommodate nearly all travel plans. Compare rates from our top car hire suppliers in the South Pacific in a our booking engine and begin planning your next holiday.
---
Frequently Asked Questions About Car Hire in the South Pacific
Can I hire a car with unlimited mileage in the South Pacific?
Travellers hiring a car in the South Pacific are in luck, as most car hire suppliers allow unlimited mileage hires. However, travellers should be aware that some suppliers will impose mileage restrictions on specific car categories such as luxury and SUV hires.
Is car hire insurance required in the South Pacific?
In the South Pacific, the majority of suppliers will at minimum require third party liability insurance for all car hires. All Auto Europe car hire rates include third party liability and fire insurance, so our clients won't have to worry when picking-up their car hire.
Can I cancel my car hire reservation in the South Pacific?
Yes. If you have any questions on Auto Europe's cancellation policy, we encourage you to contact one of our live reservation specialists toll-free at 0800 885 052.
---
Travelling in South Pacific with a Car Hire
Simply jump in your car hire and set off to explore the island you're on. Depending on which country you have decided to visit, you'll find amazing beaches, lush rainforests and dramatic volcanoes or mountain ranges throughout this amazing part of the world. Whether you'd prefer to go diving on a reef, climb a mountain, head out for a day of fishing or simply laze on the beach, the South Pacific is a perfect destination for a holiday, and with your car hire, you'll have true freedom to enjoy your trip at your own pace.
Useful Distances and Day Trip Ideas in South Pacific
Cook Islands to Fiji - 2357km
Fiji to Solomon Islands- 4501km
Solomon Islands to Vanuatu - 961km
Car Hire in South Pacific with Auto Europe
Book your car hire in South Pacific with Auto Europe over our safe, reliable and secure online booking system. Our exceptional customer service and Beat Rate Guarantee assure the best savings and quality of service on your car hire. For more information, read our Car Rental FAQ page, read our Terms and Conditions, or Contact Us.
---
Additional Transportation Services in the South Pacific
Regardless of where your plans in the South Pacific take you, Auto Europe has the ideal mode of transportation for all travellers. With the affordable and industry competitive rates, we take pride in providing our clients with this exceptional value. While we are known for our unmatched rates on traditional car hires, we additional offers rates on luxury, motorhome, van hires and more - so, our clients can ensure that they have the ideal vehicle for their travel plans. Compare rates in our booking engine and save today!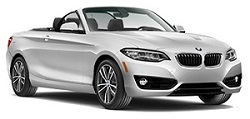 Luxury Car Hire South Pacific
- Seeking a premium travel experience during your time in the South Pacific? Consider a luxury car hire with Auto Europe for stylish and comfortable vehicles from manufacturers such as Mercedes, Audi, Porsche, Maserati, and more. Compare rates and find the ideal vehicle for your travel plans in the South Pacific!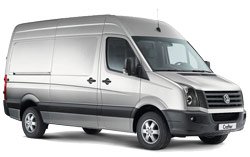 Van Hire South Pacific
- If a traditional car hire doesn't have enough space for your travel party, consider Auto Europe's fantastic rates on van hires. We offer small, medium and large vans, so whether you are enjoying the South Pacific in a large group or need to transport sizable luggage - Auto Europe has you covered. In our booking engine, compare rates, capacity, detailed specs and more.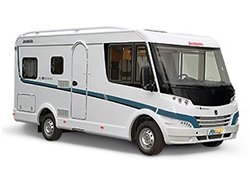 South Pacific Motorhome Hire
- Offering a unique way to explore and experience the South Pacific, motorhome hires are on the rise. While behind the wheel of an RV, your travel options have no boundaries. With safe and accommodating locations to pitch throughout the numerous islands, you can make the most of your time when travelling in South America and beyond.