Car Rental South Africa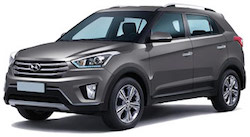 Auto Europe compares the best suppliers in South Africa to find you the best deals on car hire. Use our safe, secure online booking system to lock in a bargain today.
Book With the Top Car Hire Suppliers in South Africa
Auto Europe has established unique relationships with the top, trusted suppliers in the industry, allowing us to offer our clients fantastic rates on car hires. We work with trusted suppliers such as Avis and Hertz at our convenient locations in major cities, including Cape Town and Johannesburg. With diverse travel options such as luxury hires and passenger vans, Auto Europe has the vehicle that will fit your travel plans. Compare rates from our top car hire suppliers in South Africa and book with confidence knowing that Auto Europe will be there every step of the way.
---
Popular Questions about Hiring a Car in South Africa
Can I hire a car with a debit card in South Africa?
Travellers looking to hire a car and who do not have a credit card are in luck, as Auto Europe knows which suppliers in South Africa offer alternative payment options. For more information on how to book a car hire in South Africa without a credit card, call our live reservation specialists toll-free and 24/7 at 0800-855-052.
Can I use third party insurance from my car hire in South Africa?
Third party insurance can be used for car hires in South Africa and insurance plans are typically offered by credit card companies such as Visa, MasterCard, Discover and AMEX. Compare plans from your credit card provider and find out the best coverage plan available for you.
Can you guarantee a car hire in South Africa with automatic transmission?
Most suppliers in South Africa offer automatic transmission car hires that can be guaranteed. Use our secure booking engine to guarantee your automatic transmission car hire and contact one of our live reservation specialists at 0800-855-052 with any questions.
---
Driving in South Africa
South Africa is full of natural beauty and wildlife, making it perfect for a self-drive holiday. South Africa is the true African experience, with excellent facilities for tourists making it an ideal destination for those wishing to experience life on this unique continent.
One of the most popular destinations in South Africa, Cape Town is most known for Table Mountain. A little west of the city centre, collect your car hire and make the drive to the top of the mountain. Here you will find stunning views of the surrounding area and Cape Town. Boulders Beach is a unique landscape with giant granite boulders covering many parts of the beach. Home to a large colony of penguins, you can swim amongst them in the surf.
Johannesburg is north east of Cape Town and another of South Africa's popular cities. The city can be used as a hub to discover the many game parks and reserves that South Africa is known for. Kruger National Park is one of the most known national parks and home to more mammal species than any other reserve in Africa, a must for anyone travelling in the area.
Country Essentials
In South Africa traffic travels on the left side of the road. The speed limit in South Africa varies per location. In the city speed limits are around 60km per hour and on highways, the speed limit is around 120km per hour. Seatbelts are mandatory for both the driver and passengers. Parking garages are the best option for parking in the major cities as it can often be difficult to find a space. For additional information on driving in South Africa, we recommend our clients to refer to our specialised South Africa Driving Information page.
Standard Inclusions
In South Africa, Auto Europe includes Collision Damage Waiver (CDW) and Theft Protection in our car hire prices. The CDW and Theft Protection reduce the liability and excess of the driver to a capped amount. Fire insurance is also included in the price of your car hire. Auto Europe offers the option to purchase Excess Refund Insurance when you make your booking. If any damage occurs to your rental vehicle during the time it is in your possession, you can be refunded up to $5,000 on your return to New Zealand.
Licence Requirements
Drivers in South Africa must be at least 18 years old to hire a car. This does, however, vary by car category. You must have held your licence for a minimum of 1 year. Drivers under the age of 25 may incur a young driver surcharge. Some suppliers may have a maximum age limit.
Tolls and Freeways
There are some toll highways in South Africa that all use the E-tag system. Drivers must have an e-tag affixed to their vehicle to use the toll roads and avoid hefty fines.
Border Crossings
Travel outside of South Africa to some countries is restricted due to insurance regulations. International one-ways are permitted with selected suppliers to selected destinations however fees will apply. In some cases, domestic one-ways are permitted however additional fees and minimum rental duration might apply.
Useful Distances
Cape Town to Johannesburg (1400km approx.13hr)
Johannesburg to Pretoria (55km approx.50min)
Kruger National Park to Durban (900km approx.12hr)
Car Hire in South Africa with Auto Europe
Book your car hire in South Africa with Auto Europe over our safe, reliable and secure online booking system. Our exceptional customer service and Beat Rate Guarantee assure the best savings and quality of service on your car hire. For more information, read our Car Rental FAQ page, read our Terms and Conditions, or Contact Us.
---
South Africa Driving Inspiration
To make your South Africa self-drive adventure that little bit easier we have a range of resources to assist! You can download Auto Europe's South Africa Travel & Driving Guide for free which provide useful information and touring ideas to create your own holiday itinerary or for the latest and greatest in South Africa events and itineraries check out our blog.
---
Additional Transportation Services in South Africa
In addition to offering industry competitive rates on traditional car hires, we also offer numerous alternative transportation services to provide our clients with even more value. With options such as luxury, motorhome, van hires and more, Auto Europe has the ideal vehicle to accommodate almost any travel plan. From coastal road-trips to camping out in the mountains, use our booking engine at the top of the page to compare rates and start the next step of planning your trip.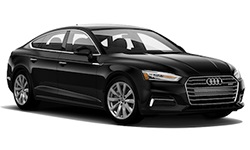 Luxury Car Hire South Africa
- Make your trip to South Africa a memorable one and travel behind the wheel of a luxury car hire. Compare rates on models from Mercedes, Audi, Porsche, Maserati, and more, to find the ideal vehicle for your trip. Start comparing rates and make your dream trip in South Africa a reality!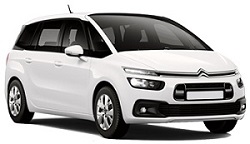 Van Hire South Africa
- Travelling with a large party or transporting large/heavy luggage? Don't fret! Auto Europe offers competitive rates on small, medium and large van hires able to accommodate your needs during your time in South Africa. Use our booking engine to compare rates, capacity, detailed specs and more.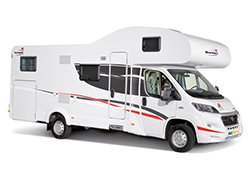 South Africa Motorhome Hire
- A motorhome or RV hire in South Africa allows travellers to explore this beautiful region on their terms. Explore the roads your way and pitch at one of the many safe and accommodating locations throughout the nation. Your travel dreams have no limits behind the wheel of a motorhome rental. Compare rates and see for yourself why RV hires in South Africa are on the rise!