Car Rental Shannon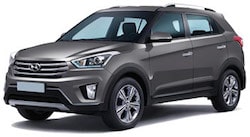 Shannon and its surrounding coastline are stunning. Start your stay with a visit to the historical castle of Bunratty. Located just 12kms outside the town the site was originally a Viking trading post and destroyed several times, its present version was completed in 1425. During a tour of the fortress, you will have the opportunity to see tapestries and artifacts from different eras in the castle's history. You can see the great hall, dungeons, and its 4 large towers. Bunratty Castle also hosts medieval-style banquets twice a night, which visitors can attend for a fee. Nearby is a folk park that has many restored buildings that help to create a 19th-century atmosphere.
Less than an hour from the coast, drive west and discover the impressive ocean cliffs of Moher, one of Ireland's most popular destinations. Over 200 metres high, the cliffs offer spectacular views of the Aran Islands. The cliffs span the coastline for 8 kilometres, providing the setting for a breathtaking walk along this beautiful landscape.The surrounding areas of Shannon offer endless possibilities for exploration by road. Venture further afield and take a day trip north to the lovely city of Limerick. Located on the River Shannon, Limerick has a rich history dating back to the early eighth century.
---
Convenient Locations in Shannon
Auto Europe offers pick-up and drop-off locations throughout Shannon. We work with suppliers including Avis, Hertz, Dollar and Alamo at our airport, city and downtown locations. Find the ideal vehicle for your travel at one of these convenient locations by comparing rates in our booking engine and we encourage you to inquire about our fantastic rates on one-way car hires that allow you to pick-up in one location and drop-off in another location in Shannon or throughout Ireland.
You can pick-up your car hire at Shannon Airport, which serves Shannon and the nearby Limerick. When driving around the region, remember that it is not unusual to share the road with slow-moving farm machinery, livestock and wildlife. The county is also the most mountainous in Ireland, and roads can become quite winded. As with the UK and Northern Ireland, in the Republic of Ireland, you will drive on the left-hand side of the road. Ensure you familiarise yourself with the legal driving requirements, road symbols and stick to the legal speed limit, which can change during poor weather.
It is a requirement that visiting motorists carry their valid New Zealand state or Territory driving licence. It is recommended that you also carry with you an International Driving Permit, which must be obtained before you leave New Zealand. Some suppliers require this document to hire a car. The minimum age to hire a car in Ireland is 23 years, though most suppliers may have a minimum age between 25 and 30 years. Most suppliers charge a fee for young drivers (25 and under) usually for insurance purposes.
Within Ireland there are a number of toll roads, bridges and tunnels which connect the larger towns and cities. If you are driving between towns, the fastest route is usually the motorways, and sections of the larger motorways operate toll charges. Generally, you will pay at the barrier to the toll zone. The toll charges vary anywhere from €2 to €10, depending on the time of day, the type of vehicle, and the particular road, bridge or tunnel used.
In Ireland and Northern Ireland some suppliers allow car hires to be driven without restrictions. Some cars are permitted to travel to the United Kingdom for an additional fee, though you will need to confirm at the time of booking that the car is permitted to be transported on ferries. Both international and domestic one-way hires are on a request basis with the suppliers and include minimum duration conditions.
---
Frequently Asked Questions About Hiring a Car in Shannon
How old do you need to be to rent a car in Shannon?
To rent a car in Shannon, drivers must be at least over the age of 21 and some suppliers even have their age requirements set at 23-25 years old. However, all drivers under the age of 25 should be aware that they will likely be subject to an additional young driver's surcharge, which varies depending on the supplier.
Can I use third party insurance for my rental car in Ireland?
Major credit card companies, such as Visa, MasterCard, Discover and AMEX, offer car rental insurance plans that vary by card and credit card provider. Compare plans and find out what coverage is available from your card provider.
Can I cancel my rental car reservation in Shannon?
Yes. Feel welcome to contact Auto Europe for more information 24/7 and toll-free at 0800 885 052.
To view more, visit our FAQs page.
---
Useful Driving Distances and Day Trip Ideas in Shannon
Shannon to Shannon Airport (6km, approx. 10mins)
Shannon to Limerick (20km, approx. 25mins)
Shannon to Bunratty (7km, approx. 10 mins)
Shannon to Moher (61km, approx. 1hr)