Car Rental Antwerp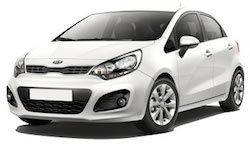 Discover the beautiful city of Antwerp in your car hire. From its old European charm mixed with a flourishing modern cosmopolitan, fascinating architecture and friendly locals, this is definitely not a city to miss. Located in the north of Belgium, Antwerp is close to other main cities such as Brussels and Gent. As taxis can be expensive and difficult to get, a car hire is a great way to get around at your own pace. Auto Europe offers several Antwerp car hire pick-up locations and a large car hire fleet for you to choose from. With our great rates, you won't have to worry about finding a better deal elsewhere.
Where to Pick-Up a Car Hire in Antwerp
Auto Europe offers pick-up and drop-off locations throughout Antwerp. We work with suppliers including Avis and Europcar at our airport, city and rail locations. Find the ideal vehicle for your travel at one of these convenient locations by comparing rates in our booking engine and we encourage you to inquire about our fantastic rates on one-way car hires that allow you to pick-up in one location and drop-off in another location in Antwerp or throughout Belgium.
Book Trusted Car Hire Suppliers in Antwerp
Auto Europe works with car hire suppliers who do business in Antwerp in order to provide a great experience for our customers. We have been working with trusted suppliers in the industry, including Avis and Europcar for over 60 years and our unique relationships with these suppliers allow us to provide great rates for our clients. Compare rates between suppliers using our booking engine above, find the ideal car hire for your travel plans and see why you should book with Auto Europe.
---
Tour with a Cheap Car Hire in Antwerp
A popular place to visit is Rubenshuis or Rubens House. Park your car hire out front and visit the old home of the Baroque painter Peter Paul Rubens which has since been turned into a fascinating museum of his life and artwork.
Another popular attraction is the Antwerp Zoo. Home to over 6,000 animals, this zoo is visited by over 1.5 million people every year. It is the oldest animal park in the country and was established in 1843. Stroll through the zoo and visit the king penguins, zebras, elephants and make sure to catch the exciting sea lion show.
Visit the masterpiece that is the Cathedral of Our Lady. This marvellous cathedral is one of the first Gothic buildings in Europe and construction on this building began in 1352 but has never been completed. Another historical building to visit is the Het Steen (The stone castle) which is a medieval fortress located in the old city centre of Antwerp and the oldest structure in the city.
Useful Driving Distances and Day Trip Ideas in Antwerp
City to Airport (7km)
Antwerp to Gent (58km)
Antwerp to Brussels (53km)
---
Hire a Manual or Automatic Transmission Vehicle in Antwerp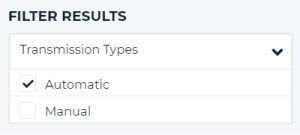 Hiring a stick shift isn't a requirement with Auto Europe! If you can't (or do not wish to) hire a standard transmission car, you should sort your search results to just view automatic car hire options in Antwerp. Stick-shift transmission vehicles are standard in many locations around the world, and booking a standard transmission vehicle may save you money (because they're more readily available), but if you decide you need (or want) an automatic car our knowledgeable agents will be happy to assist you. Once you decide that you want an automatic car hire in Antwerp, simply set a "Transmission Types" filter with only one click. It is also possible to toggle your search results to only display automatic hires from Dollar, Budget, Sixt, Europcar, or another brand servicing Antwerp. Only a few last choices remain regarding optional insurance coverage, etc. and then finalize your reservation in seconds!
Why Choose a Manual Car Hire in Antwerp
You'll pay less when hiring a stick-transmission car. Standard-transmission models tend to cost less than their automatic transmission counterparts.
This shift option is typically standard on most cars, vans, and SUVs, meaning that you can have more car options to choose from.
One can usually find manual vehicles in any location.
Why Choose an Automatic Car in Antwerp
You are able to concentrate on the road while driving in a new environment.
You'll be able to drive a fantastic car - in the majority of places, an automatic transmission is an upgrade that only can be found on the best vehicles available.
---
Book your Car Hire in Antwerp with Auto Europe
Travelling around Antwerp and its surroundings is easy when you have your own car hire. You can pick up your car hire from several Antwerp depots located in both airports and cities. Book your car hire in Antwerp with Auto Europe over our safe, reliable and secure online booking system. For more information, see our Car Hire FAQ page, check our Terms and Conditions, or Contact Us.