Frequently Asked Questions
Car Rental FAQs
Do you have toll-free phone service from overseas? Instructions will be provided with your confirmation voucher, so you may contact us toll-free should you require assistance after departure. Emergency road service is provided locally with every rental.
How can I pay for my rental? Payment by credit card is preferred; a credit card processing fee of 2% will apply. Auto Europe accepts Mastercard and Visa only. If you'd prefer to pay by bank transfer, you can find our bank details here.
How is my rate guaranteed? Our rates are guaranteed in New Zealand Do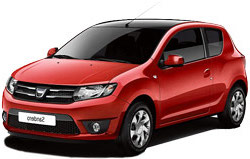 llars.
How quickly can I confirm my reservation? We can confirm most reservations with as little as 20 minutes advance notice. For last minute reservations, please call us at 0800 885 052.
Is there a fee for cancelling or changing a reservation? There is no fee to change a car rental booking provided that you contact Auto Europe before the end of the rental period. All changes must be processed by Auto Europe and not through our rental suppliers.
There is no fee to cancel a car rental booking provided that you contact Auto Europe prior to your collection date, unless otherwise stated in the terms and conditions, based on supplier cancellation fees.
If a booking is cancelled after collection or is a no-show, a cancellation fee of NZL110 plus supplier levied fees (if applicable) will be charged.
What if I find a better rate for a rental car? Auto Europe guarantees the best rates and service available. If you happen to find a lower rate with comparable service, location, terms, and surcharges, we'll beat it! To submit the lower rate to us, please complete our Guaranteed Best Rate form.
What do I need to pick-up my car? Reservation vouchers are required. Auto Europe's vouchers contain specific information about the car you have reserved, the rental rate, and other details. Vouchers are emailed to you immediately upon receipt of payment. If you prefer a faxed copy, please let us know at the time of booking. A rental agreement is completed at the rental counter at the time of pick up.
What kind of insurance can I get for my rental car? Insurance coverage varies by country. Please see the insurance information per country where you will be renting a car or our detailed insurance information page.
When is your reservation centre open? Our reservations centre is open 08:30-21:30 Monday to Friday, 11:00-16:00 Saturdays and 12:00-17:00 Sundays. Closed Australian National Public Holidays. Call us at 0800 885 052 or make a reservation online.
Where is the Auto Europe counter located? Auto Europe is independent, not an agent for any particular car rental company. The name of the car rental company is provided at the top of the voucher along with the location information for the supplier.
Do I need an International Driving Permit to rent a car? An international driving permit (IDP) is required when renting a car in many countries around the world. An IDP is a special licence for tourists as proof that you hold a current driver's licence in your home country. It allows you to drive in the specified country without further tests or applications, providing your home country driver's licence is valid. IDPs are issued at your local AA Centre or AA Driver and Vehicle Licensing Agent. The cost is approximately NZD20. For a list of which countries require an International Driving Permit and more information, visit www.aa.co.nz.
---
Sample Voucher
What does my voucher look like? Please review our sample PDF voucher. This will open in a new window.
---
Membership Account FAQs
How do I become a member? There are two ways to sign-up. You can either go directly to our sign-up form under 'My Account' or you can simply complete a booking request as you normally would. After you send the request, you will have an opportunity to sign-up. If you choose to do so, when you go to the sign-up form, the information you provided for your request will be pre-filled in the sign-up form. For additional information, refer to the Membership Account FAQs on the side of the page.
---
Driver Profile Form
When will I need to fill out a Driver Profile Form? A Driver Profile Form is required if you are collecting and/or returning your hire car outside of office hours, require a meet and greet at an airport or train station or require a hotel delivery.